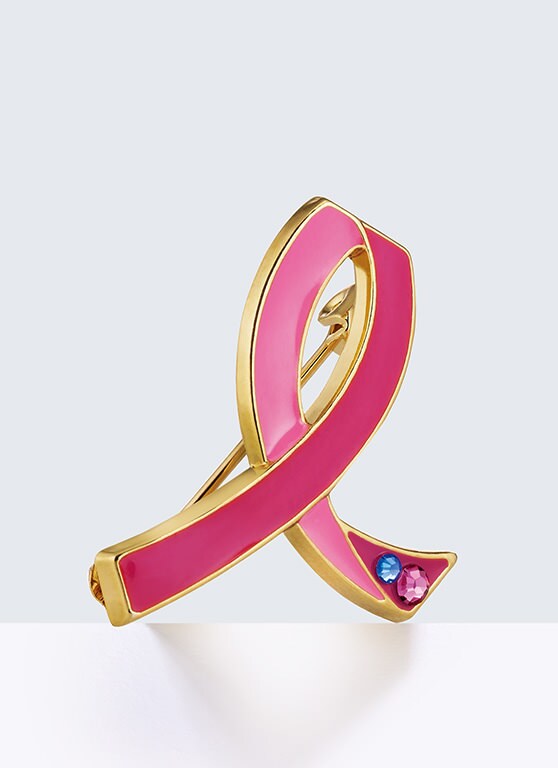 Pink Ribbon
Jeweled Pin
BENEFITS
Collectible pin shows your support.
Product Details
temporarily out of stock
coming soon
inactive
sold out
Product Details
This pink enamel collectible pin is a simple, elegant way to show your support of Breast Cancer Awareness.
We know that breast cancer doesn't just affect women. A blue stone has been added to our design to represent the 1% of men who are affected
Evelyn Lauder Dream Collection
Created to honor Evelyn Lauder's dream of eradicating breast cancer in our lifetime.
For each purchase of the Evelyn Lauder Dream Pin, Estée Lauder will donate 20% of the suggested retail price to The Breast Cancer Research Foundation®. August 2013 - June 2014.
BCRF is an independent, not-for-profit organization that was founded in 1993 by Evelyn H. Lauder to fund the most promising breast cancer research worldwide. It's mission: prevention and a cure within our lifetime. For more information about BCRF visit www.bcrfcure.org
BENEFITS
Collectible pin shows your support.