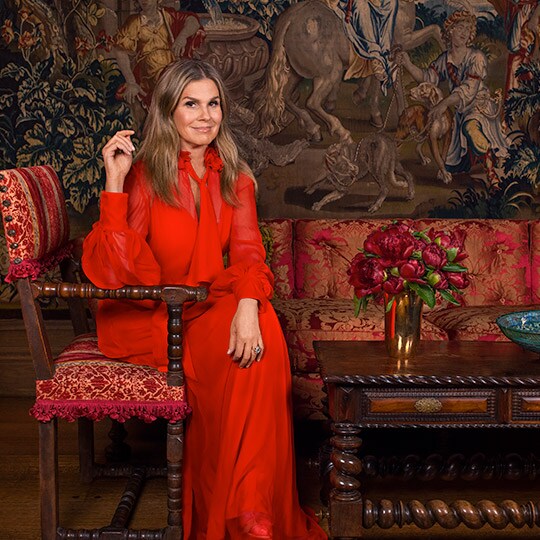 Aerin Lauder is the consummate host (not unlike her grandmother, Estée, who used to embroider menus for her dinner parties on cloth napkins for an extra special touch). And while the holidays may look a little different this year, Aerin is not one to let that get in the way of her festive spirit. Here, she shares her advice for making your celebration one to remember.
How do you start concepting the theme for your Holiday dinner?
My decorating style is classic and elegant, with a modern twist. I typically decorate with seasonal tones of red and accents of gold. I love making my home feel really festive with holly branches, dahlias and garlands throughout.
My decorating style is classic and elegant,
with a modern twist.
What are the best florals for your centerpiece?
I love a deep red centerpiece for the holidays. Some of my favorites are peonies, dahlias and berry branches.
Do you like to incorporate party favors? If so, what are your favorite things to gift?
My grandmother always used to put a little gift on everyone's place when they sat down at the table. It was a tip of hers that I still use today. You can use a candle, perfume, a wine stopper or anything that is memorable and makes your guests feel special.
What is your favorite seasonal:
Treat – Chocolate souffle with ice cream
Song – White Christmas
Movie – Miracle on 34th Street
Scent – AERIN Rose de Grasse Candle
Floral – Peonies and anemones
What are your top gifting suggestions for family and friends?
The Amber Musk gift set is one of my bestsellers, and the perfect present to give your best friend or sister. Rose de Grasse perfume is incredibly feminine and luxurious. It's a wonderful gift to give someone very special.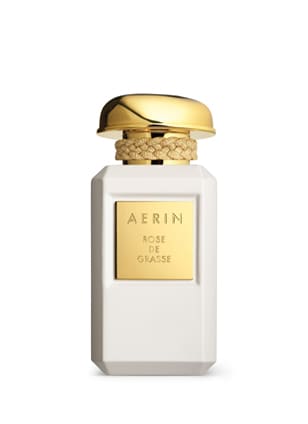 BEST SELLER
Feminine. Rare. Timeless.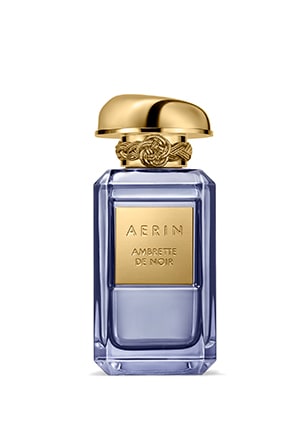 NEW!