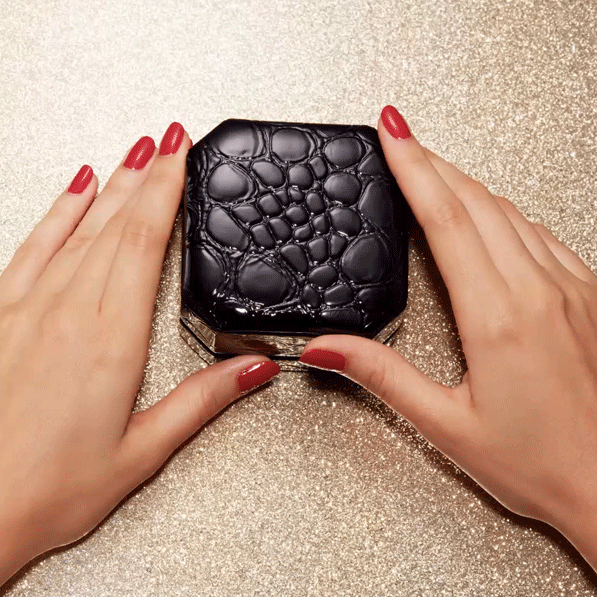 It's never too early to get into the groove of the holiday season. But with the thought of holiday comes the treacherous waters of finding the perfect holiday gift. No sweat, the worrying stops here: This year, we're celebrating our 50th anniversary of the iconic Golden Alligator compact with an exclusive, limited-edition version to gift your friends and family.
But first, a little history.
Every year since 1963, Estée Lauder has produced unique, limited compact collections to celebrate the holidays—to date, there are over 1,700 one-of-a-kind pieces created—and the Golden Alligator compact started it all. (It even made a special appearance as a gift at the 1989 U.S. Presidential Inauguration Ball!) Inspired by exotic alligator print, Estée Lauder herself originally created this sophisticated compact, filled with translucent pressed powder (did we mention it's refillable?) for a woman on the go.
This year, to celebrate the compact's literal Golden Anniversary, we've accented the clasp with a sparkling Swarovski crystal, and the compact itself is housed inside a beautifully engraved jewelry box. So whether you want to own a little piece of Estée Lauder history, or you're just looking for an especially chic option for touch-ups, you'll want to add this one to your wish list, stat.