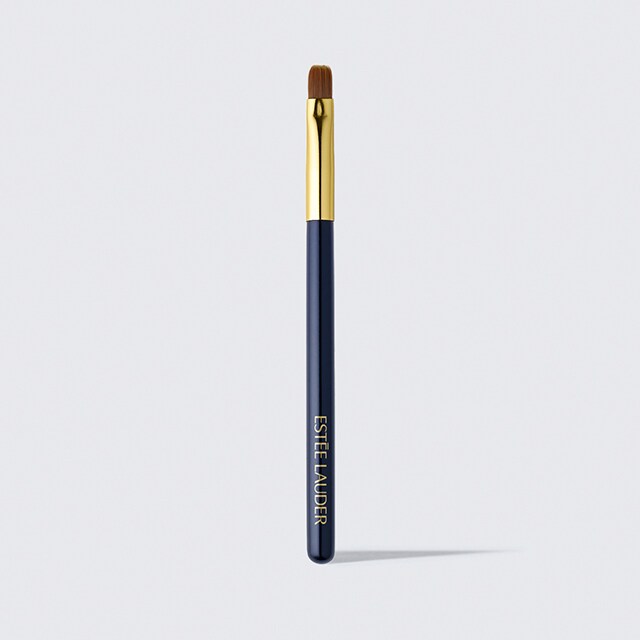 Lip Brush
Your lips will love the ease and smooth precision of this essential brush.
Perfect for both lipstick and lip gloss: line, define and let your lips shine.
Gently dab the small, tapered brush over lipstick (or gloss) and apply by starting at center and working out toward lipline. When finished, protect the brush with its golden cap.

MAKEUP ARTIST TIP

Closely follow your natural lip contours. To create the illusion of fuller lips, apply just outside your lip line—but only slightly.
Designed with direction from top makeup artists around the globe. Manufactured and precision-trimmed with meticulous care. Wooden handles are short and lightweight, allowing for even, effortless application.