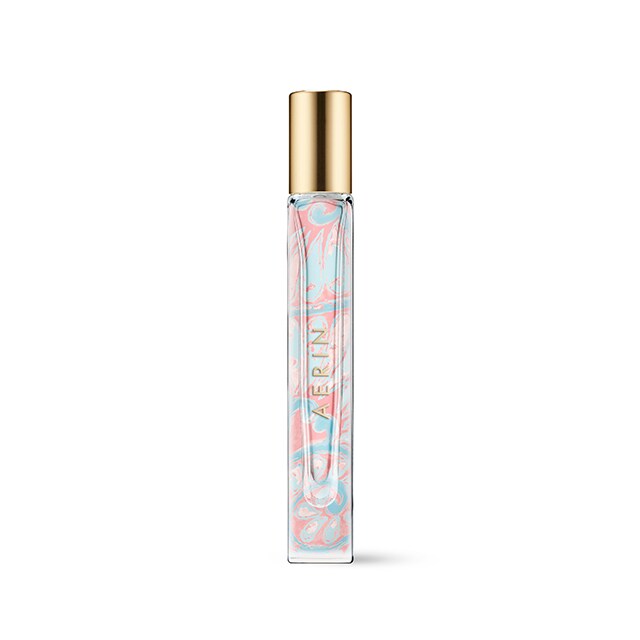 Aegea Blossom
About the product
A vibrant floral fragrance, Aegea Blossom, is a voyage of the senses inspired by the blue sea, cool breezes, and pure light of Greece. Radiant Bergamot and Verbena give way to sheer Jasmine, Orange Flower and Neroli Petals finished with Musk and Sandalwood. In the final notes, glowing Musk surrenders to the sultry, lingering notes of Vetiver and Sandalwood, as warm as sunlight on water. To sail its waters is to feel a release of pure joy and freedom.

This spray bottle is perfectly proportioned to take on your travels or slip into your tote.

"Sailing in the vibrant blue Aegean Sea, with its clear light and cool breezes scented with Orange Flowers, is a dream experience like no other." - Aerin

Distinctive Combination: Orange Flower and Musk
Notes: Bergamot, Verbena, Neroli Bigarade Petals, Orange Flower, Musk

About the brand
AERIN is a global luxury lifestyle brand inspired by the signature effortless style, aesthetic point of view, and heritage of its founder, Aerin Lauder. Each fragrance is designed to provide a sense of escape to make life more beautiful and feminine.