If you've spent any time on Instagram lately (and really, who hasn't?), you've likely come across the hashtag #goldenhour, which refers to that magical time of day when the sun is setting and the light hits everything just right, giving photos an ethereal glow. And because Instagram is the place where beauty trends are born and made, the concept of #goldenhour can now be applied to your makeup—literally.
Rather than trying to time your selfie to that perfect hour when the light is right, there are plenty of products that can help you recreate the same radiance, making it a golden hour every hour of the day. To start, prime your skin with a product that gives a bit of glow, so you're helping your complexion catch the light all over. Revitalizing Supreme+ Global Anti-Aging Wake Up Balm gives you instant brightening and hydration all in one shot.
Next, go about your foundation routine as usual, then reach for a brightening concealer to cover any imperfections. The Perfectionist Youth-Infusing Brightening Serum + Concealer has a long-wearing concealer stick to erase blemishes and dark spots, plus a serum end with optics, meaning it gives you the tiniest hint of shimmer to deflect dark shadows.
Finally, it's all about the finishing touches, and it wouldn't be #goldenhour without the cult-favorite Bronze Goddess Illuminating Powder Gelée. It's an allover bronzer with a soft sheen, but glide it on the high points of your face, like the tops of your cheekbones, browbones, and down the bridge of your nose, and it becomes a luminous pearl highlight that makes your skin look as though a photo-worthy sunset is right outside your window—even when you're actually sitting in front of a screen.
All that stands between you and a sunset selfie is three products, so give it a glow and get tagging. Be sure to add #EsteeBeauties to your #goldenhour posts so we can see your results.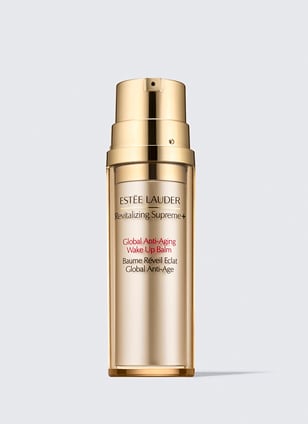 Instant radiance. Anti-aging. Brightening.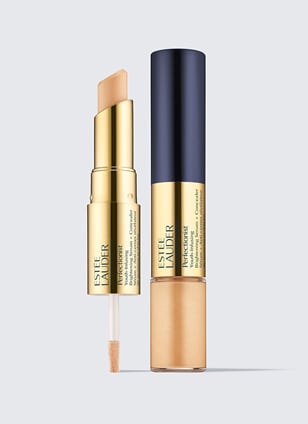 Multi-tasking eye duo for eyes: Serum and concealer.
1 shades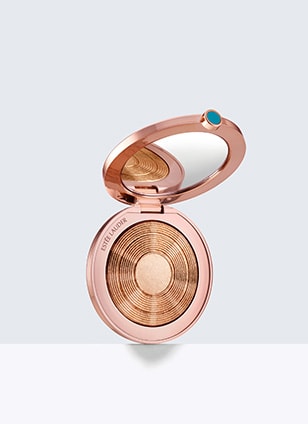 LIMITED EDITION
Luxe gelée bronzer for luminous radiance.