Brighten dark circles
in just 2 weeks.*
ADVANCED NIGHT REPAIR EYE
SUPERCHARGED GEL-CREME
With FR-Defense™ technology, it helps fight
visible free radical damage. Renews a smoother,
more wide-awake eye look.
*Clinical testing on 55 women after 2 weeks.
Why do I have dark circles?
Before you can get rid of dark circles, you need to understand why they've appeared in the first place. The causes of dark circles range from aging to lifestyle habits. These are the most common causes of dark circles under the eyes:

• Aging – One of the most common causes of dark circles is
aging.
An anti-aging cream can help prevent and even reverse some of the signs of aging that cause dark circles (more on that later).
• Aging – One of the most common causes of dark circles is aging. An anti-aging cream can help prevent and even reverse some of the signs of aging that cause dark circles (more on that later).
• Dehydration – We're always singing the praises of hydration when it comes to keeping your skin healthy and supple—and the delicate skin around your eyes is no different. Not consuming enough water throughout the day can lead to an increase in the appearance of dark circles.
• Lack Of Sleep – Not catching enough Zs? Those eight hours a night can be crucial for preventing dark circles as a consistent lack of sleep can lead to dark, puffy undereyes.
• Free Radical Damage – Free radicals are unstable molecules found in pollutants, UV and blue light rays that damage skin cells. They can wreak havoc on the thin delicate skin around your undereyes—leading to premature
fine lines and wrinkles
as well as dark circles.
• Genetics – Dark circle causes aren't always from lifestyle habits—they could also simply be prevalent in your genetics. If you have a family history of dark circles, there might be a better chance of you dealing with the skincare concern.
What is the difference between dark circles and eye bags?
While many people think dark circles and eye bags are one in the same, the two are actually different. The main difference is that dark circles is the darkening of the skin under the eyes, while eye bags refer to swelling or puffiness in the undereye area. The causes of eye bags, however, are similar to the causes of dark circles, such as aging, genetics and lack of sleep.
Are dark circles permanent?
Most of the time, the appearance of dark circles is reversible by practicing better lifestyle habits (i.e getting better sleep and drinking more water) and curating the perfect skincare routine for dark circle treatment.
How can I remove dark circles?
Want to get rid of your dark circles once and for all? Here's what you need to know:

• Get better sleep – A few good nights of sleep can be all it takes to reverse the look of dark circles. Get your body used to a regular sleep schedule of at least 7 hours a night.
• Hydrate – Quench your skin by drinking plenty of water throughout the day.
• Upgrade your skincare routine – Level up your skincare routine with repairing and preventative products for dark circle care, including moisturizer and undereye cream.
• Protect your undereyes – Using SPF and antioxidant-rich products can protect your undereyes from free radicals and damaging UV rays that can cause dark circles.
• Hide dark circles – Reach for a concealer for dark circles if you're searching for a temporary fix.
What are the best products for dark circles?
The one product everyone dealing with dark circles should have is a quality eye cream. You'll need your dark circle eye cream to do 3 things: brighten, hydrate and protect. Our Advanced Night Repair Eye Super-Charged Gel-Creme does all 3, repairing, depuffing and tightening the skin around your eyes while brightening the look of existing dark circles in just 2 weeks.
If you're dealing with dark circles due to aging, an eye cream like Revitalizing Supreme+ Youth Power Eye Balm nourishes, strengthens, and boosts radiance to target multiple signs of aging and reduces the look of lines and dark circles around the delicate undereye area.
Looking to load your dark circles routine with luxury? Re-Nutriv Ultimate Diamond Transformative Eye Creme, made with Black Diamond Truffle Extract, brightens, reawakens and firms undereyes to reduce dark circles and puffiness.
Does vitamin E help dark circles?
Vitamin E is a powerhouse ingredient for skincare—especially when it comes to dark circle treatment. Vitamin E acts as an antioxidant, helping protect skin from free radical damage that can lead to the development of dark circles. That's why we recommend using our Vitamin E-enriched Advanced Night Repair Eye Super-Charged Gel-Creme day or night to fight off free radicals.
When to apply eye cream
Now that you have the best eye cream for dark circles, let's talk about fitting the product in with the rest of your routine.
Every morning, start with a treatment lotion like Micro Essence Treatment Lotion with Bio-Ferment to fortify, soothe and nourish the skin. Next, apply a skin serum. Then, opt for a daytime moisturizer with UV protection like DayWear 24H Moisturizer SPF 15. Allow the moisturizer to fully absorb into your skin before gently applying eye cream to your undereye area.
Every night, start with a cleanser like Perfectly Clean Multi-Action Foam Cleanser to remove dirt, makeup, and pollution particles from the day to give yourself a clean canvas. Next, apply a treatment lotion, then a repair serum like Advanced Night Repair Serum. Once your repair serum is fully absorbed, apply a nighttime moisturizer like Revitalizing Supreme+ Night Moisturizer. Then, it's time to apply your eye cream of choice.
Eye Creams & Treatments for Dark Circles
Multiple Types Of Circles

Dark Circles Are Not All the Same
We're wise to tired-looking eyes.
Color: blue/purple and brown
Location: under, inside, outside, all around
Intensity: and overall darkness
Dullness: and rough texture
Advanced Night Repair Eye Gel-Creme targets them all. Dark circles look brighter in just 2 weeks.
Where Are Your Dark Circles?
Here's How To Target Them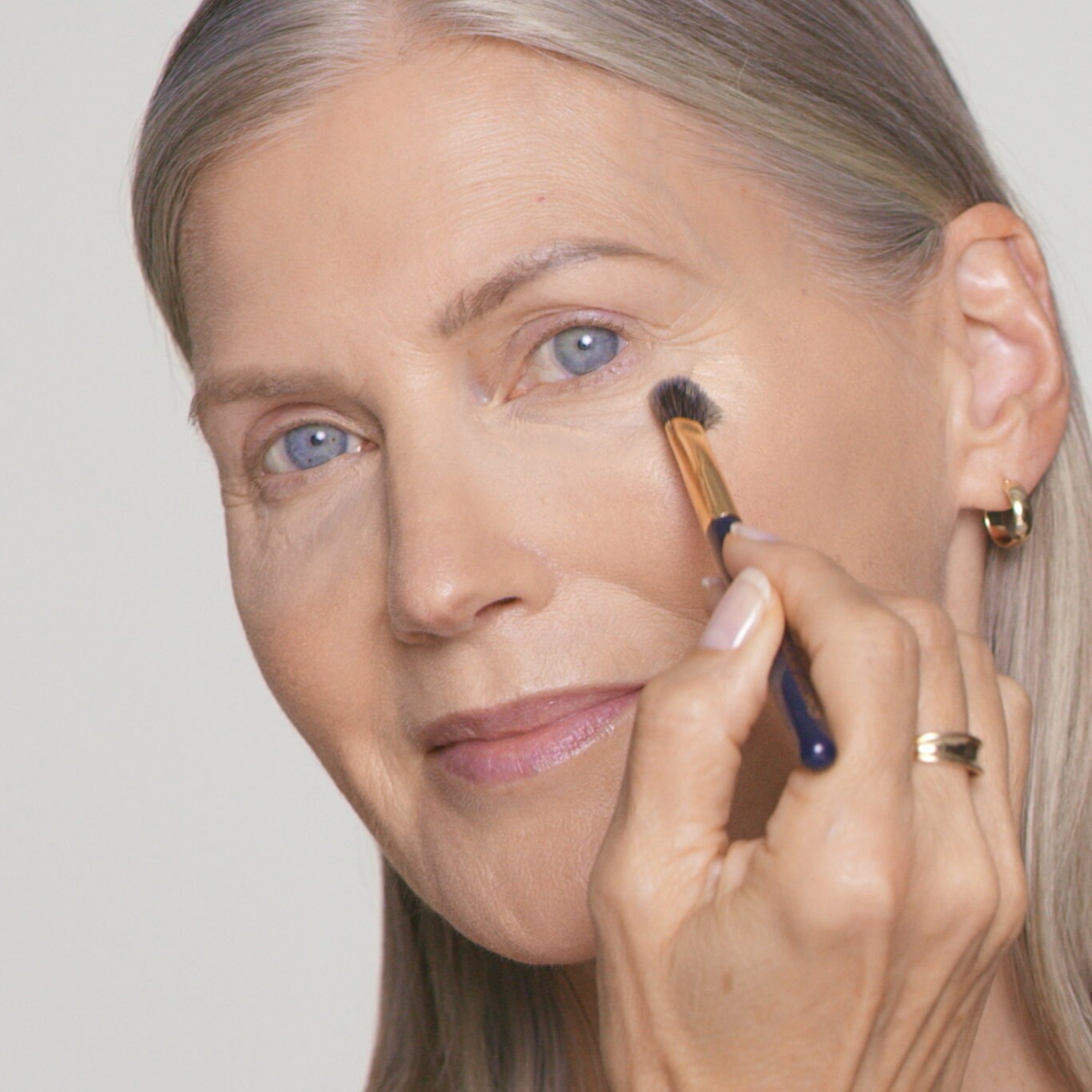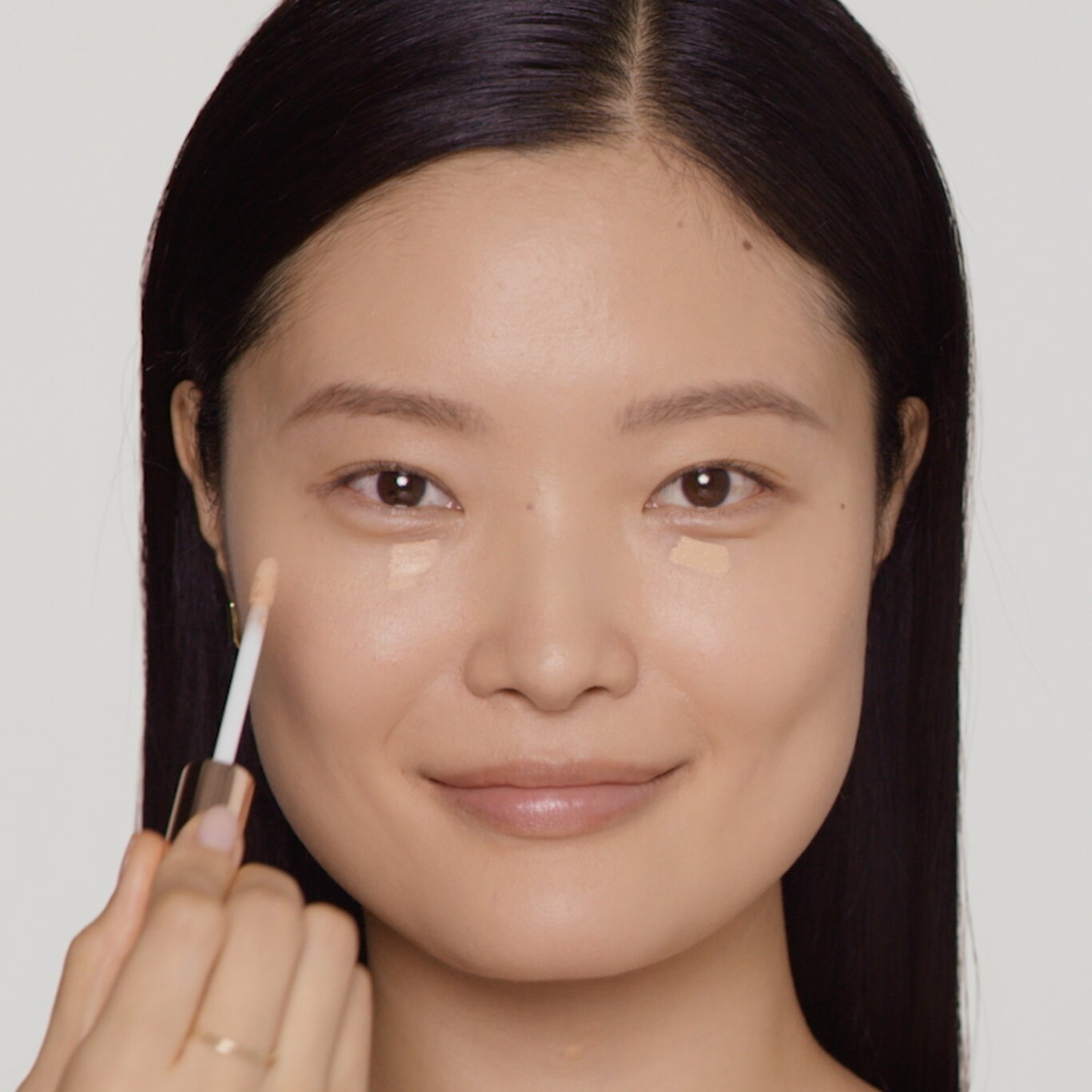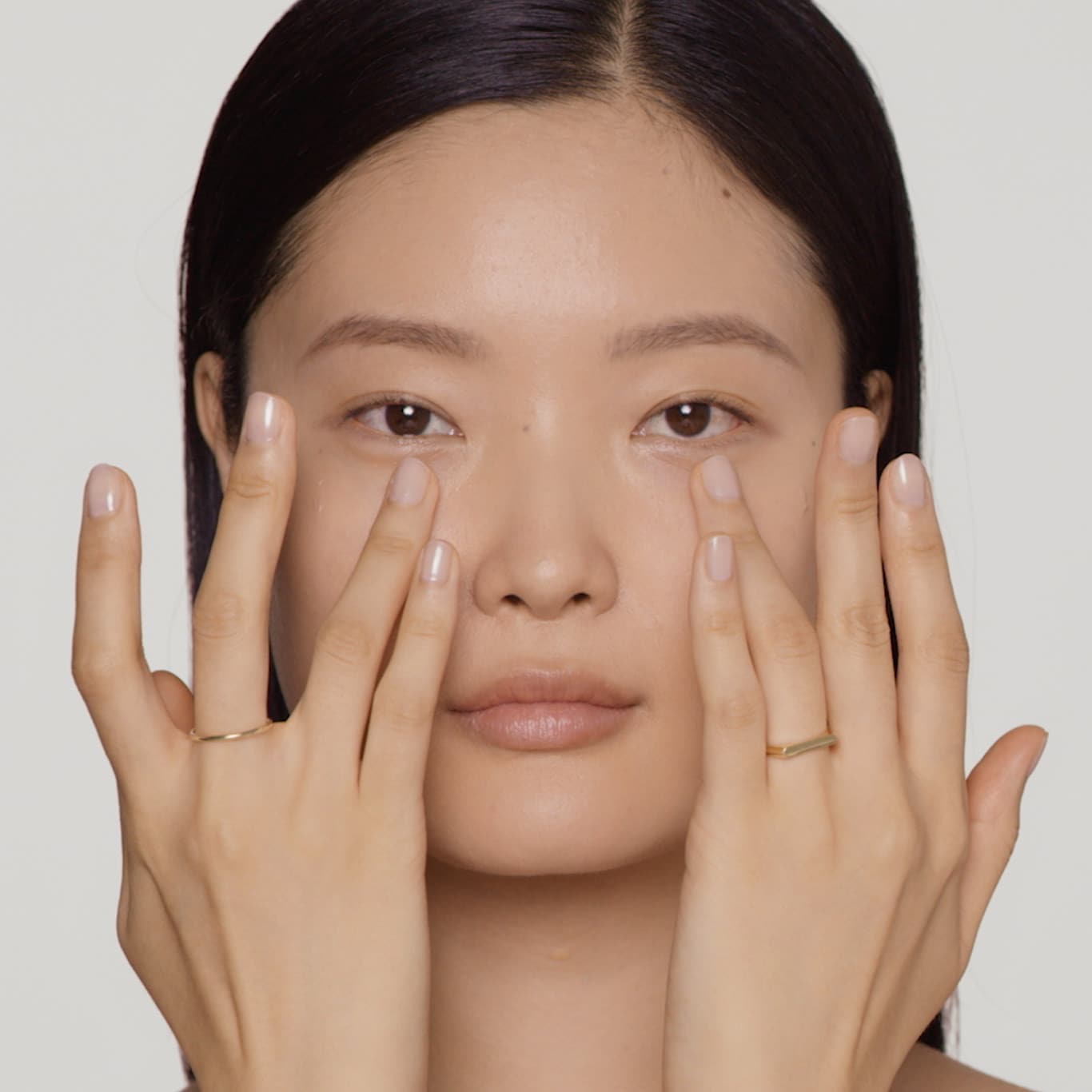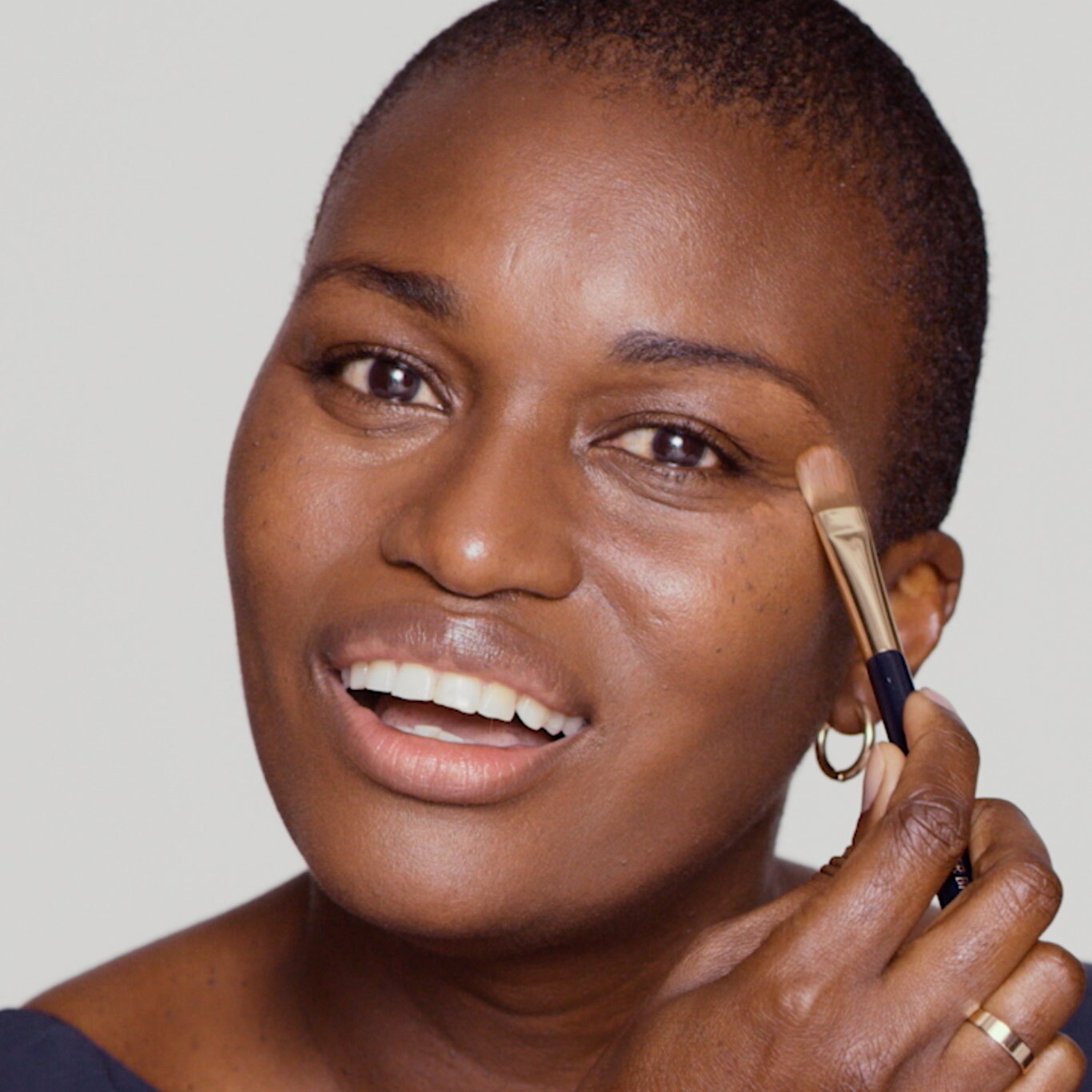 How to hide dark circles under eyes all comes down to one key product: concealer. Use a concealer for dark circles like Double Wear Stay-in-Place Flawless Wear Concealer for 24-hour seamless coverage.
Fix dark circles immediately with our #1 bright-eyed technique, Fatique Fighter. On back of hand, mix a drop of Advanced Night Repair Eye with a little concealer. Then, gently pat in the undereye area.
Not sure which eye product is right for you? Check out the chart below.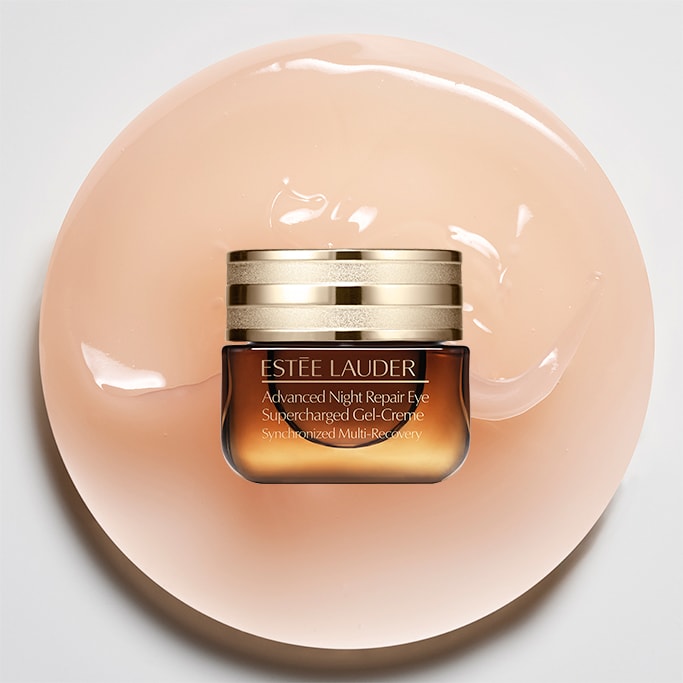 ADVANCED NIGHT REPAIR EYE
SUPERCHARGED GEL-CREME
• Brightens dark circles in just 2 weeks.
• Lightweight, refreshing
• And with use, it targets:
✔ Color
✔ Intensity
✔ Location
✔ Overall Appearance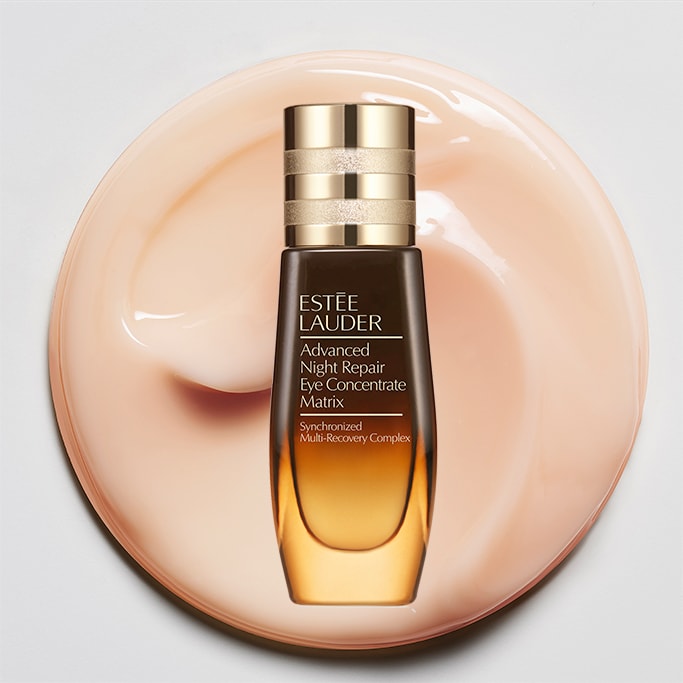 ADVANCED NIGHT REPAIR EYE
CONCENTRATE MATRIX
• Reduces the look of lines in every eye zone.
• Ultra-nourishing concentrate
• Targets:
✔ Undereye Lines
✔ Crow's Feet
✔ "11" Lines Between Brows

Powerful Ingredients
for Bright Results
Hyaluronic Acid
Adds vital plumping and moisturizing. Just 1 application of the Gel-Creme delivers 100-hour hydration.
Anti-Oxidants including Vitamin E
8-hour anti-oxidant power to help neutralize skin-damaging free radicals.
FR-Defense™ Technology
Our exclusive breakthrough technology that helps resist visible environmental irritation.
Find Your Dark Circles Solution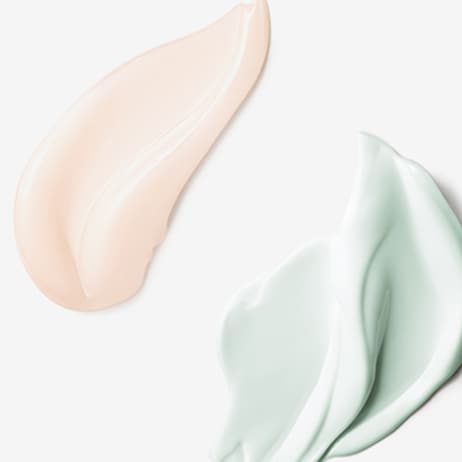 Answer a few quick questions and find a custom skincare routine right for you. Advanced, high-performance formulas targeted to your skin's needs.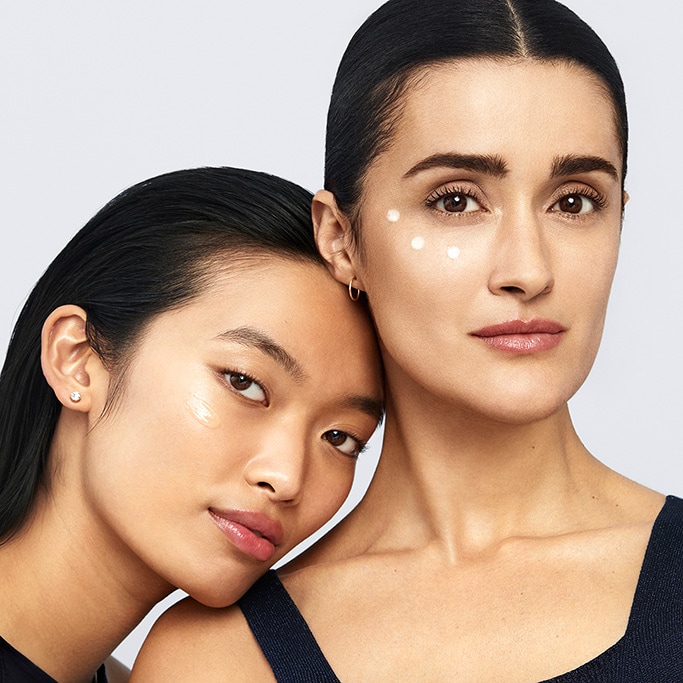 Need help or advice? Our award-winning customer service can help with all your beauty questions. From finding the right dark circles eye product to moisturizer and more.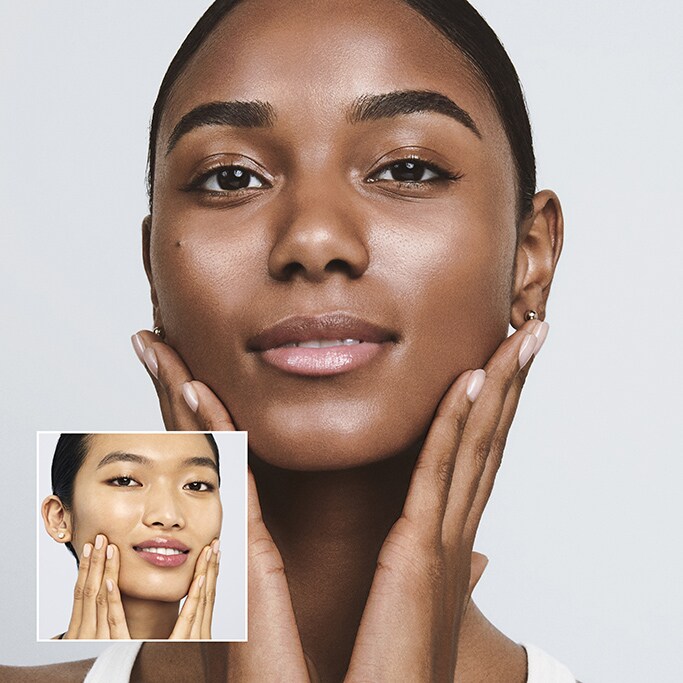 Book a Virtual Consultation
Need more help? Now you can book a FREE video consultation with an Estée Lauder expert. It's fast—and easy—to sign up. Choose one-on-one, or invite a group of friends!