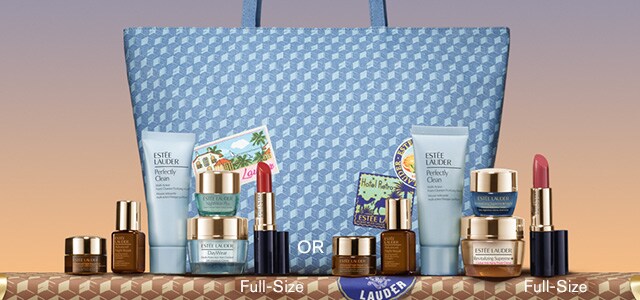 ONLINE EXCLUSIVE
Free 7-Piece Gift
Up to a $154 value!
Yours with any $45 purchase.*

Spend $130, add a free, full-size Advanced Night Repair
Intense Reset Concentrate. An $82 Value.
OFFER CODE SUMMER21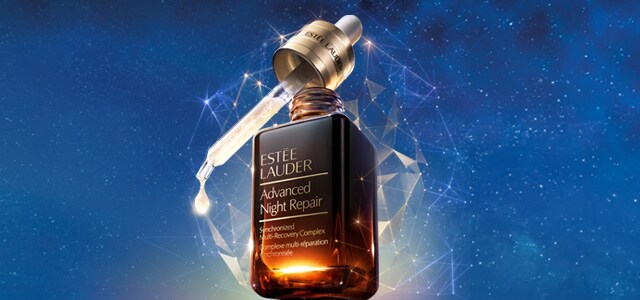 Fast Visible Repair
Youth-Generating Power
Advanced Night Repair
Firmer. Smoother. Radiant.
Change the future of your skin
with every drop.



PATENTED UNTIL 2033
FOR ALL AGES AND SKINTONES.
Advanced Night Repair
Eye Experts
LOOK FORWARD TO A FUTURE
OF BRIGHTER, MORE YOUTHFUL EYES.
Dramatically reduce the look of
key signs of aging around eyes–
dark circles, puffiness, lines, dryness.
Meet our #1 Estée Lauder Advanced Night Repair Collection. For more radiant, beautiful skin, don't go a day without the best face serum, best eye cream and best anti-aging serum from Estée Lauder. Advanced Night Repair Face Serum works best when used with your existing skincare regimen. After cleansing, use a toner or treatment lotion. Follow with Estée Lauder Advanced Night Repair Serum to repair, renew, deeply hydrate and firm. Infused with antioxidants, it's a hyaluronic acid face serum and addresses every key sign of skin aging. For extra benefits, follow with a targeted face serum for your skin type and needs. Estée Lauder Advanced Night Repair Eye Cream is our #1 formula to brighten dark circles and fight the visible effects of blue light at night. When you feel your skin is acting up, try Advanced Night Repair Intense Reset Concentrate. It's an S.O.S. for skin that works fast. This powerful collection also includes radiance-boosting masks for face and eyes plus best-selling cleansers. Add one or all to your routine and wake up to beautiful skin.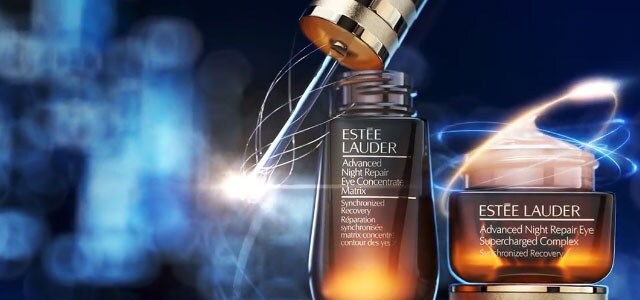 Find Your Custom Skincare Routine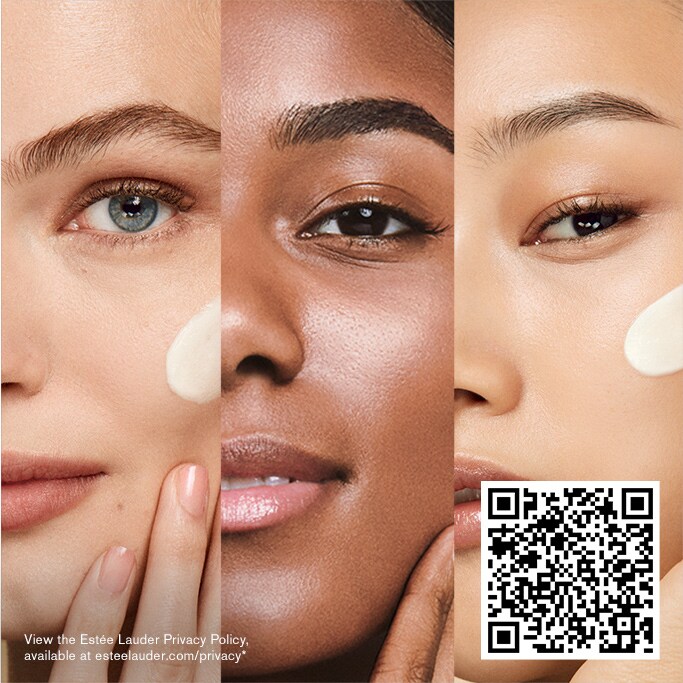 iMatch™ Virtual Skin Analysis
Find the skincare routine right for you with our iMatch™ Virtual Skin Analysis tool, exclusively on your mobile device. Take a selfie, and our advanced technology will analyze your skin to find the formulas that suit it best.
SCAN TO GET STARTED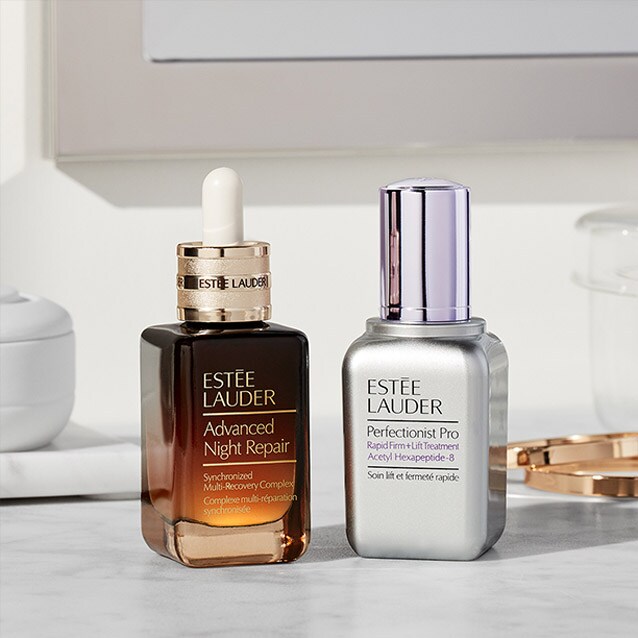 Prefer not to take a selfie? Then this is for you!
Answer a few questions, and we'll help you
find an expert routine targeted to your skin's needs.
Game On!
Introducing The ANRcade,
a one-of-a-kind gaming experience
inspired by our #1 serum.

Try your luck at our games:
Repair Racer, Smooth Satisfaction,
Serum Quest or Beauty Bounce.
Some of Our Favorite Posts
Need Help or Advice?
Chat with a Beauty Advisor
Upload a photo to get the most personalized recommendations.
Our Beauty Advisors get 5 stars!