Fast Visible Repair
Youth-Generating Power
Now for Eyes
New

Advanced
Night Repair Eye Matrix

Reduce the look of lines in every
eye zone: Under eyes, crow's feet,
even "11" lines between brows.
Empower the beauty in you. Advanced Night Repair Fast Visible Repair. Youth-Generating Power.
The #1 Serum in the U.S.*


*The NPD Group, Inc./U.S. Prestige Beauty Total Department/Specialty,
Skincare Product Layer Unit Sales, 12 months ending June 2021.
Meet our #1 Estée Lauder Advanced Night Repair Collection. For more radiant, beautiful skin, don't go a day without the best face serum, best eye cream and best anti-aging serum from Estée Lauder. Advanced Night Repair Face Serum works best when used with your existing skincare regimen. After cleansing, use a toner or treatment lotion. Follow with Estée Lauder Advanced Night Repair Serum to repair, renew, deeply hydrate and firm. Infused with antioxidants, it's a hyaluronic acid face serum and addresses every key sign of skin aging. For extra benefits, follow with a targeted face serum for your skin type and needs. Estée Lauder Advanced Night Repair Eye Cream is our #1 formula to brighten dark circles and fight the visible effects of blue light at night. When you feel your skin is acting up, try Advanced Night Repair Intense Reset Concentrate. It's an S.O.S. for skin that works fast. This powerful collection also includes radiance-boosting masks for face and eyes plus best-selling cleansers. Add one or all to your routine and wake up to beautiful skin.
Find Your Custom Skincare Routine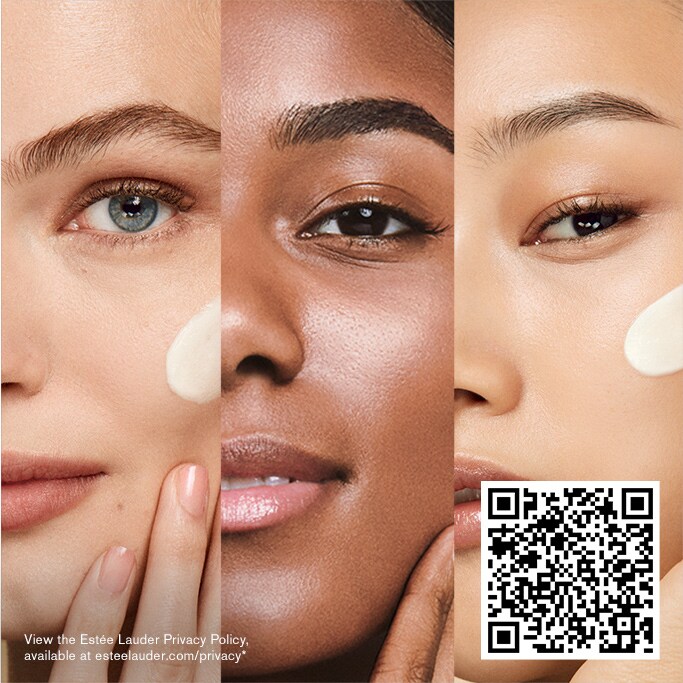 iMatch™ Virtual Skin Analysis
Find the skincare routine right for you with our iMatch™ Virtual Skin Analysis tool, exclusively on your mobile device. Take a selfie, and our advanced technology will analyze your skin to find the formulas that suit it best.
SCAN TO GET STARTED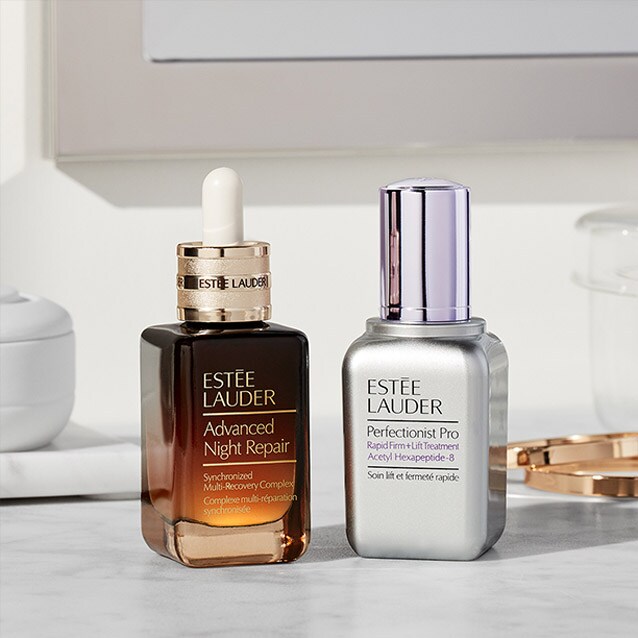 Prefer not to take a selfie? Then this is for you!
Answer a few questions, and we'll help you
find an expert routine targeted to your skin's needs.
Some of Our Favorite Posts
Need Help or Advice?
Chat with a Beauty Advisor
Upload a photo to get the most personalized recommendations.
Our Beauty Advisors get 5 stars!