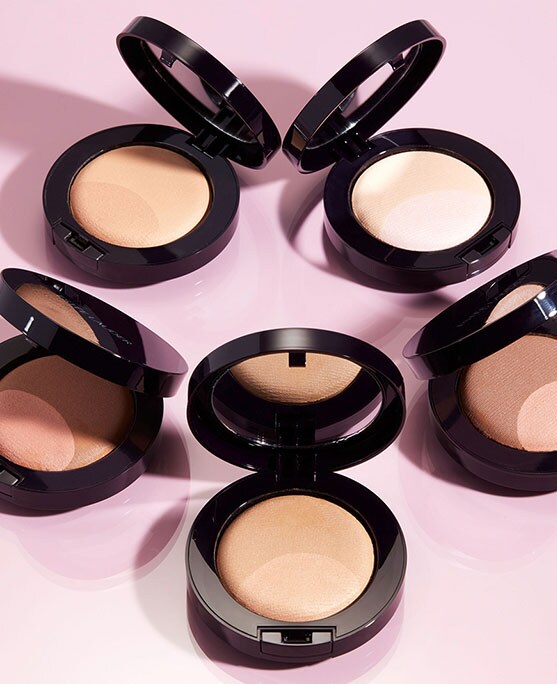 Powder has been a beauty secret weapon since the invention of beauty itself. And the powder compact is a handbag mainstay—it's something we reach for daily to tamp down shine (or check our teeth for spinach, thanks to the discreet mirror), which is why it's so remarkable that it not only stands the test of time, but we continue to innovate upon it.
Our latest iteration, Perfectionist Set + Highlight Powder Duo, takes the old powder-your-nose concept to the next level. It features a lightweight mineral powder that gives skin a smooth, translucent finish, but tucked neatly in its core is a second highlighting and strobing powder that adds an instant pop of light exactly where you want it. Glide it along your cheekbones and the bridge of your nose, on your Cupid's bow and in the inner corners of your eyes; you can also mix the two powders together for an allover glow.
And don't worry, it still comes equipped with a mini mirror to make sure your teeth are just as sparkling as your complexion.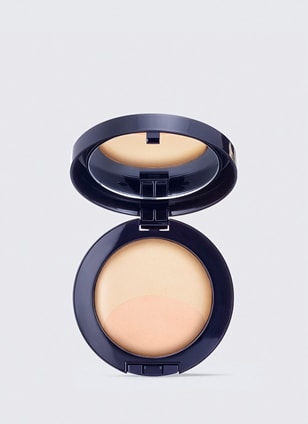 2-in-1 customizable powder and highlighter duo.
1 shades