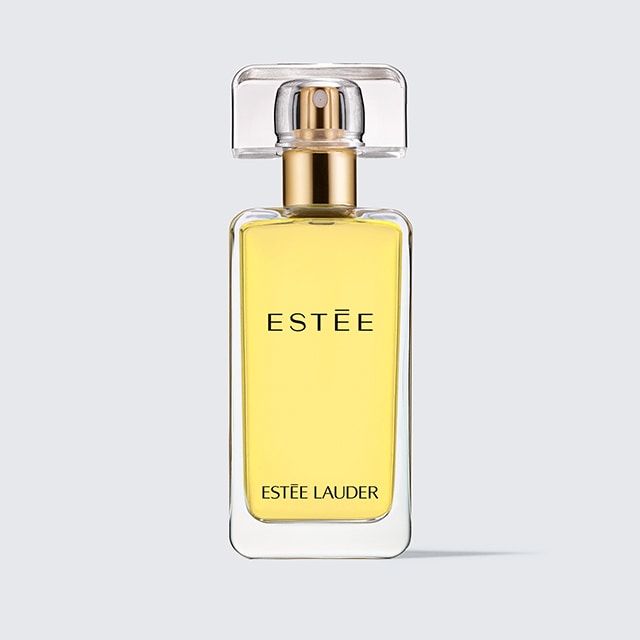 Estée
The signature scent, classically feminine yet intriguing. This is the same formula as our treasured Estée Eau de Parfum Spray, only the name has changed.

Notes of jasmine, rose and ylang-ylang create a fragrance that is feminine, warm and sweetly floral. Its brilliant top note plays against a rich, sensuous background.

THE INSPIRATION

With its vivid flowers and soft undertones, Estée was the second fragrance created by Mrs. Estée Lauder, introduced in 1968.

Once, at a party, Mrs. Lauder had noticed the light from two crystal chandeliers shimmering in a glass of champagne and thought how wonderful it would be to capture that image in a fragrance.