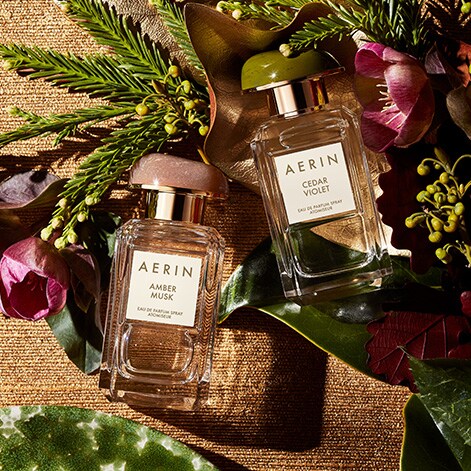 When the leaves crunch underfoot, when the air turns brisk and cool, it's official—autumn has arrived.
Welcome the season with the ultimate fragrance embrace: The AERIN Amber Collection, featuring Amber Musk and NEW Cedar Violet. Each brings us two contemporary facets of Amber, from enveloping cashmere to luminous and radiant woods.
The magic of the autumn forest lies in the shifting of light and color, both vibrant and subtle—the layers that reveal the magic of nature. Recreate this sensation by layering one spray of Amber Musk with two sprays of Cedar Violet to create a textural, sensuous fragrance that transitions elegantly from daytime to evening.