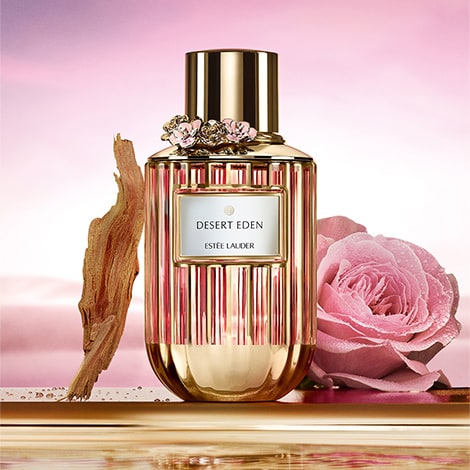 It's no secret that fragrance makes an amazing gift, but not all fragrances are created equal. A fragrance gift should be personal, with the chosen scent able to transport the wearer to a special moment in time. And, a bottle that's pretty enough to earn a permanent spot on their vanity is always a plus.

Desert Eden, a Woody Floral fragrance in our Luxury Fragrance Collection, has a new limited edition luxe look that can make the perfect gift for any fragrance lover.

Key notes of luminous Turkish Rose and Sandalwood come to life in this showstopping design. This exquisite bottle features golden embellishments and pink enamel Turkish Rose blossoms hand-applied by experts. The fluted glass silhouette is inspired by the breathtaking moment when the sun's rays spread over the desert sand at dawn.

Want to discover more picks from our Luxury Fragrance Collection? Take our quiz to find your Luxury Fragrance moment.