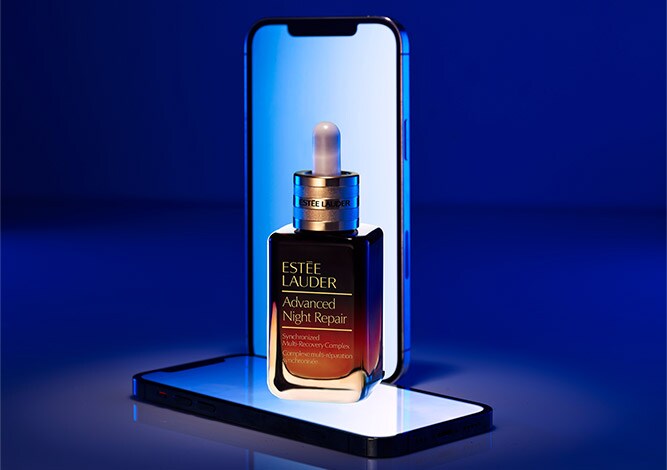 The intersection of beauty and technology is a space we're passionate about—which is why we're so proud of our ongoing partnership with Kode With Klossy, an organization that equips and empowers young people with the skills and confidence to succeed in a tech-driven future. For the fourth summer in a row, we partnered with the nonprofit organization, founded by our Global Brand Ambassador Karlie Kloss, to create an Estée Lauder coding challenge for Kode With Klossy scholars.

Through its free summer camps, Kode With Klossy teaches coding to thousands of young women, gender nonconforming, and trans teens ages 13-18 from around the world. Over the course of just two weeks, these scholars learned the skills needed to fulfill our challenge, including coding languages such as HTML, CSS, Java, or Swift.

THE CHALLENGE
Over 200 Kode With Klossy scholars submitted entries for the 2022 Estée Lauder x Kode With Klossy challenge, where they were asked to code a website or mobile app in support of our iconic Advanced Night Repair Serum. The scholars were up to the task, creating interactive consumer experiences and creative, user-friendly designs that highlighted our hero repair serum and wowed our panel of judges. At the end of the challenge, three talented scholars were crowned winners.

THE WINNERS
Get a glimpse into how the 2022 scholars' ideas came to life. Discover what inspired our three winners' designs and what they've learned about coding, beauty, and themselves, along the way.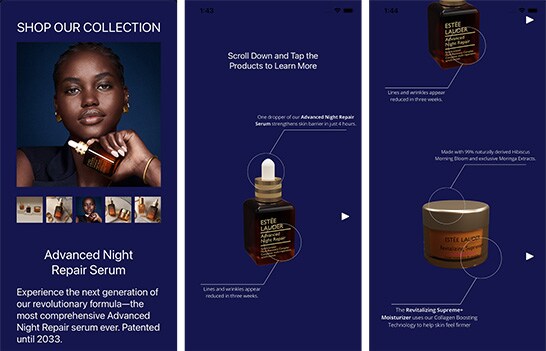 Sophia Yang, Mobile App Winner
"The most unique parts of my app are the 3D Blender models I created of each product in Estee Lauder's Advanced Night Repair Line. The reason why I kept the design minimalistic was to reflect the high quality of the brand and create an intuitive interface at the same time.
The Kode With Klossy camp did a great job in equipping me with the skills I needed to create this app, and I am so glad to be a part of the KWK community. Participating in KWK was one of the highlights of my summer."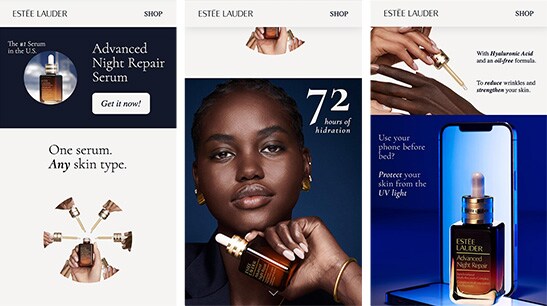 Clara Rodriguez Acevedo, Website Development Winner
"I immediately knew I wanted to participate in the Estée Lauder Challenge because it was the perfect test of the design and coding skills I gained during camp. I was inspired by Estée Lauder's classic and elegant design, as well as some modern elements that have been showing up on a lot of my favorite beauty websites.
Interactivity was one of my main areas of focus when coding my website. Using really simple effects, I was able to immerse the user into the website and connect them with the product.

This was my first time attending Kode With Klossy, and I loved every second of it. My biggest highlights are definitely the alumni community and the friends I made during camp, though I also loved the networking opportunities with all the amazing women in STEM that we got to meet along the way."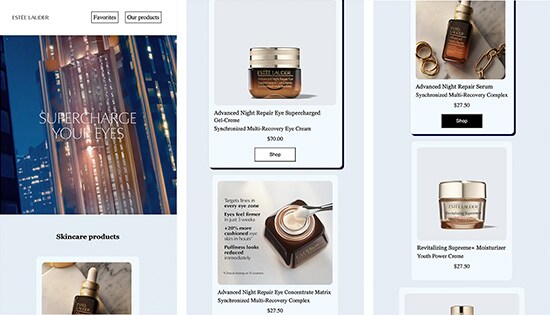 Montserrat Saiz, Website Development Winner
"The inspiration behind my website was definitely movement. From eye-catching videos to adding transitions and effects, all these elements were used to give a sense of newness and surprise throughout the website.

Kode With Klossy taught me skills that go beyond creating websites. Learning how to tap into my creativity and innovate new ideas was an extremely useful thing to learn for pretty much every aspect of my life. Knowing how to bring said ideas into reality by being curious and therefore proving that everything is possible if you're willing to look for answers.

Don't let the fear of the unknown stop you from creating; your ability to seek answers and find creative solutions is your superpower."