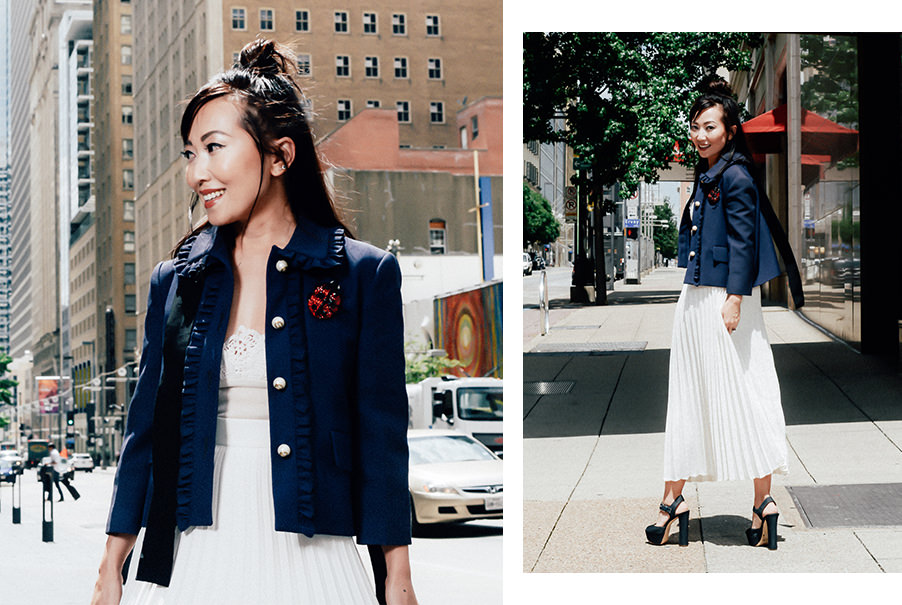 In a crowded area of the internet where a new blog seems to pop up nearly every day, Tina Craig is an anomaly. The 11-year blogging vet carved a niche for herself early on when she launched Bagsnob, inspired by her lifelong love of handbags. "I think it stems from being uprooted from Taiwan, China to the U.S. as a small child. I always carried around a bag filled with familiar things from back home: plum candy, stickers, anime comic books," she explains. "When I was homesick, my bag became my security blanket. It's still like a mini-apartment for me—I'm never without a stash of makeup, snacks and extra cell phone chargers."
Now having adopted Dallas as her home, Craig's passion for the city is contagious. "I love this city, especially because people really enjoy dressing up here," she gushes. "I believe getting dressed should be an event in itself, so lucky for me!" With that, she shows us some of her favorite fashionable locales, including the Downtown Neiman Marcus department store where Estée Lauder herself made one of her famous personal appearances when she was first building the brand.
I love this city, especially because people really enjoy dressing up here.
NEIMAN MARCUS DALLAS – DOWNTOWN
I am here once a week! It's like a second home to me, and I know everyone from the general manager to the sales staff. I used to come here when I first had my son, and the staff would help me with him. It's where he had his first real chocolate chip cookie (instead of the dry organic baby crackers I called cookies!). To this day, he has fond memories of Neiman Marcus.
1618 Main Street, Dallas, TX; (214) 741-6911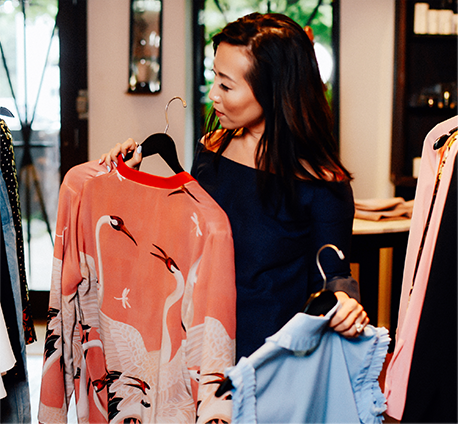 FORTY FIVE TEN
I've been shopping here since I moved to Dallas. In fact, I met most of my favorite friends here, including Brian Bolke, the owner, who I call my fashion husband. The T Room cafe is the ultimate cozy spot after a good shopping day—you know, when everything fits you perfectly and is exactly what you were looking for.
4510 McKinney Avenue, Dallas, TX; (214) 559-4510
THE SONGBIRD SOCIETY
This is a no-frills salon, owned by a group of hairstylists who are passionate about what they do. Contrary to popular belief, Dallas women don't have big hair! My colorist there is Jackson; he saved me from a disastrous bout of balayage. My hair has been waist-length, chin-length, and every length in-between, but I like to keep it fairly simple. Layered bangs and lots of movement is my preferred style. But, little-known secret: I cut my own bangs!
4631 Insurance Lane, Dallas, TX; (214) 361-2070
PURE BARRE
If you follow me on Snapchat, you'll know I'm at Pure Barre five to six days a week. It's the best workout I have ever done in my life, not to mention it offers the quickest results. My bum is tighter, my arms firmer, my thighs slimmer and I have a six-pack!
3700 McKinney Avenue, Dallas, TX; (214) 521-6600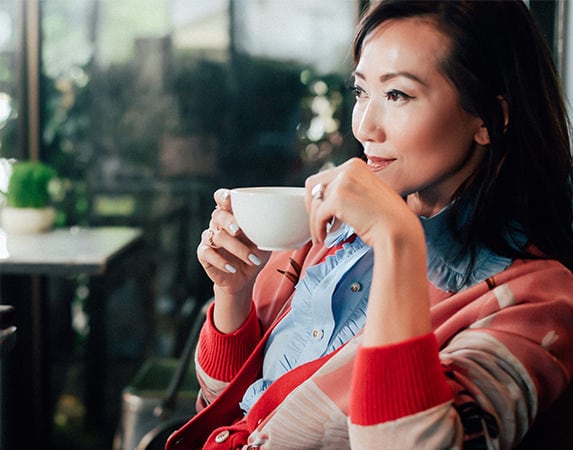 TRUE FOOD
I love the fact that it's seasonal farm-to-table fare. I am obsessed with the truffle edamame dumplings! Their salads are also great. Last year's winter salad had dried mulberries and yummy veggies like cauliflower, butternut squash and Brussels sprouts. I ate that once a week!
8383 Preston Center Plaza, #100, Dallas, TX; (214) 377-3333
THE SPA AT THE JOULE
I love the cold facial! It's not the most comfortable facial in the world, but when you leave, your pores are nonexistent and your skin looks like marble. I often come by just to hang out by the indoor pool with friends for a quiet lunch and tea, or de-stress with a glass of champagne at the end of a long day. It's our oasis from the mad dash of the city.
1611 Main Street, Dallas, TX; (214) 261-4555