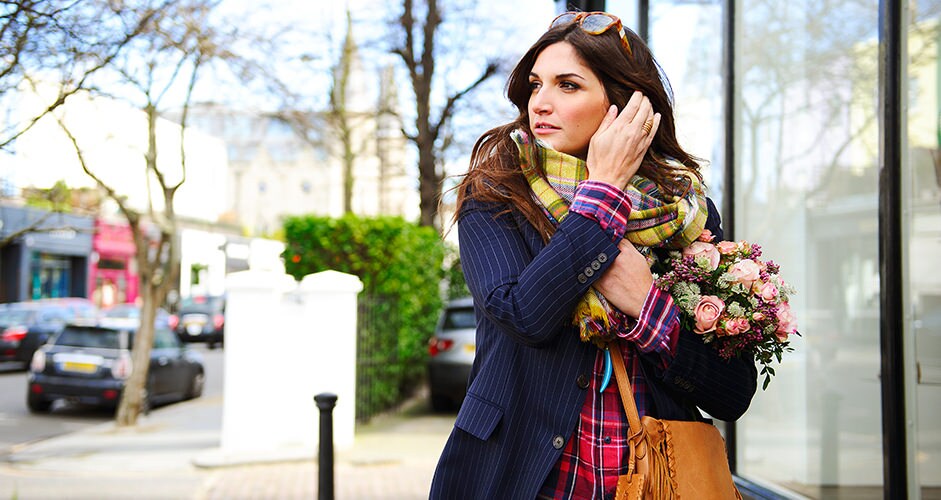 With its world-famous gardens in bloom, its Northern latitude's extended daytime hours, and the renowned Royal Ascot horse race, London is the place to be in the Summer, according to Estée. The beauty mogul spent every June in the English capital, reveals her granddaughter and Estée Lauder style and image director, Aerin Lauder. "She loved the city," recalls Aerin—"the elegance, tea time and the chocolate ice cream at Harry's Bar!"
South Carolina-born Emily Johnston fell similarly victim to London's siren calls and, following a career in PR, she moved there permanently over a decade ago. But in 2009, Johnston found her true calling when she launched Fashion Foie Gras, a lifestyle blog she has built into one the most widely-read online platforms in the U.K. Part of Johnston's appeal is her accessible material, which maintains an approachable, rather than overly aspirational, aesthetic that never takes itself too seriously—whether she's doling out fashion advice with her graphic, high-low "Outfit du Jour" edit, or breaking down her buzz-worthy beauty buys.
After six years of professionally uncovering the best her adopted hometown has to offer, Johnston possesses a veritable blackbook of the best beauty and wellness destinations the city has to offer. Just in time for what's been called "the Season"—the three-month period that packs social calendars with parties and events from Mayfair to Chelsea, Kensington, Notting Hill and back—Johnston provides The Estée Edit with a local's guide to the best blowout, body transformation and uplifting bouquets in London town.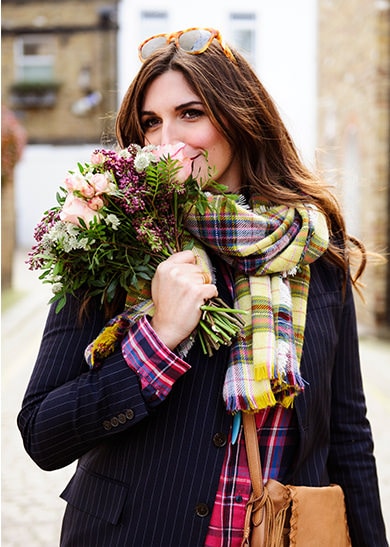 POSH NAILS
(https://www.facebook.com/pages/Posh-Nails/159278554088286)
"Posh Nails is the most unassuming, yet fabulous nail salon. You would never know it from the outside, but these chairs have seen the likes of Hollywood royalty. The girls here are quick, kind and absolute perfectionists when it comes to your nails. The secret's out."
282 Westbourne Park Road, London W11 1EH
+44 20 8960 7272
JOSH WOOD AT LANSDOWNE ATELIER
(http://www.joshwoodcolour.com/lansdowne/)
"Josh Wood in Holland Park is my go-to for everything from hair color to a quick blow-dry. The man is a hair whisperer! Honestly, I trust no other when it comes to my color. And his team is second to none in taking you from grotty to glossy in under an hour!"
6 Lansdowne Mews, London W11 3AN
+44 20 3393 0977
DAYLESFORD ORGANIC
(http://daylesford.com)
"Whether for breakfast or a weekend brunch, Daylesford is a neighborhood favorite. They supply a beautiful arrangement of organic foods and do so in an environment where every detail is accounted for—from the welcoming heart in the floor to the beautiful floral arrangements on the tables. The decor is second to none. This is my favorite location for a ladies-who-lunch moment!"
208-212 Westbourne Grove, London W11 2RH
+44 20 7313 8050
JAMES DUIGAN AT BODYISM
(http://www.bodyism.com)
"James is the best, trains the best and gets the best results. He gives new meaning to the term personal training. His team is truly there with you every step of the way in transforming your body and your life."
192 Sloane Street, London SW1X 9QX
+44 (0) 7920 179 249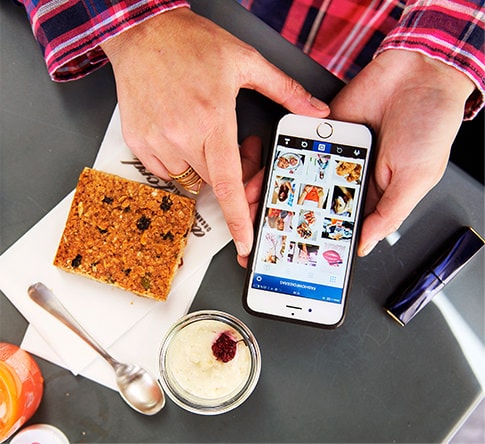 GIELLY GREEN
(http://www.giellygreen.co.uk)
"The best massage [in London] is a Kundalini massage at Gielly Green. The massage focuses on the chakras and, truly, I wasn't a believer in any of this until I took to the table. You'll laugh, you'll cry, and you'll come out a changed person. Get ready for complete spiritual rejuvenation."
42-44 George Street, London W1U 7ES
+44 20 7034 3060
THE GOOD LIFE EATERY
(http://www.goodlifeeatery.com)
"The fresh-pressed juice here is an addiction. Seriously, be careful! I am also addicted to the salads, cakes and everything in between. It's good for you so why not, right?"
59 Sloane Avenue, London SW3 3DH
+44 20 7052 9388
TEN PILATES
(http://www.tenpilates.com)
"Ten Pilates is one of my favorites in London. The machines look like torture devices and scared the living daylights out of me when I first walked in the door, but I've come to see the light and discover that these machines, and the instructors that guide you, are here to help you live a better life."
2-4 Exmoor Street, London W10 6BD
+44 20 8969 9677
WILD AT HEART
(http://wildatheart.com)
"When it comes to flowers, I am over-the-moon obsessed with Wild at Heart. I pay them a weekly visit to stock up on floral treats for my home. The arrangements are heavenly, the service second to none and don't get me started on the incredible location. A beautiful experience from start to finish."
222 Westbourne Grove, London W11 2RH
+44 20 7727 3095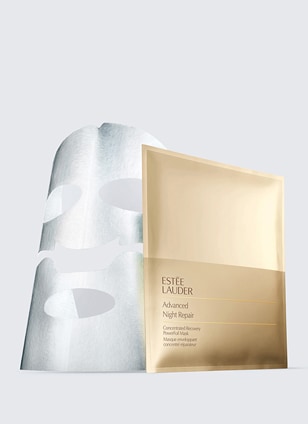 Innovative mask with exclusive repair technology.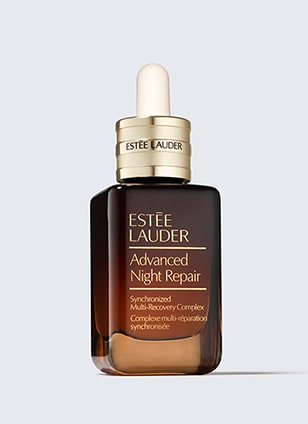 7 serums in 1: fight the look of multiple signs of aging.