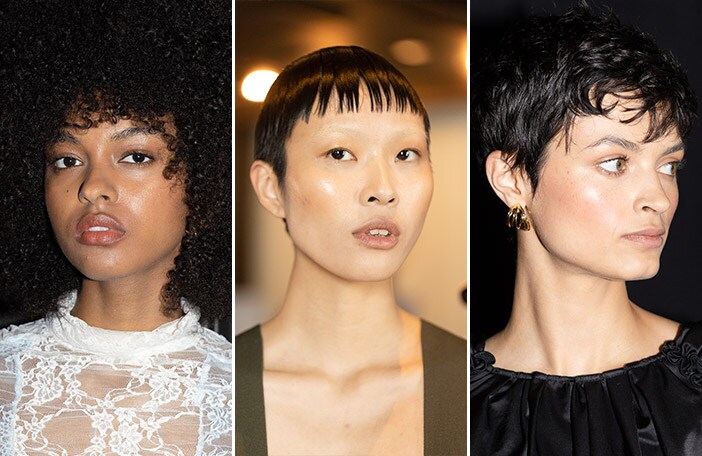 Model Makeup Credits (From Left)
Takis Mavrigiannakis - @tmaurigiannakis
Paula Marcos - @paula_marcos_
Lena Motinova - @lenamotinova
While New York Fashion Week is a time when the world's most prestigious and innovative designers get to showcase their work, the makeup is also what seamlessly ties the looks together before the models hit the runway. Estée Lauder was behind-the-scenes at New York Fashion Week 2022, partnering with anOnlyChild to create the makeup look for their Spring/Summer 2023 show.
"I was excited to work with Estée Lauder to create a beauty look that highlights the individuality of each model. From the glossy skin to shimmery lids to the subtly tinted cheeks and lips, the look brings to life the warmth and sensuality of the collection," said Maxwell Osborne, Founder and Creative Director of anOnlyChild.
Backstage at the was Jocelyn Biga, Estée Lauder Director of Global Pro Artistry, who led the team of Estée Pro Artists and worked with Osborne to create the subtle glam look that was worn by each of the models.

"We wanted the models to have an earthy, glamorous look, enhancing their individual, natural beauty. I opted for a lightly lined eye with a soft, dewy shimmer on the lid, and a romantic, flushed lip stain to complement each model's skin tone. For the dewy complexion, I kept the skin glossy and glowing, as though they've been dancing all night at the ultimate house party," said Biga.