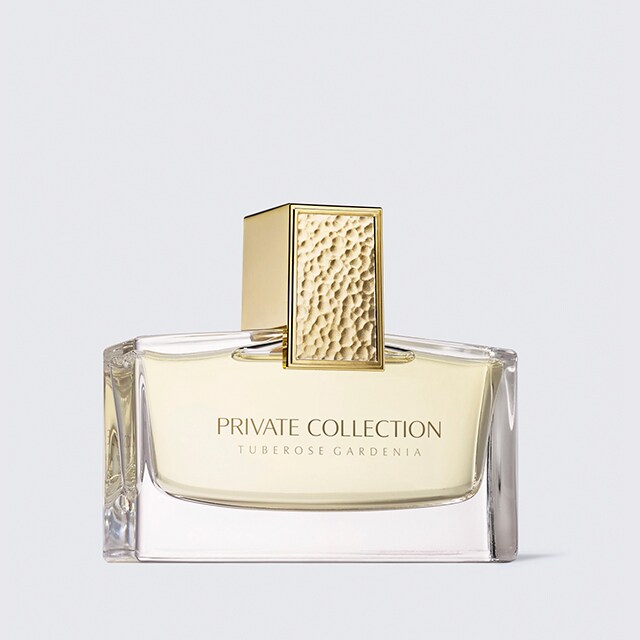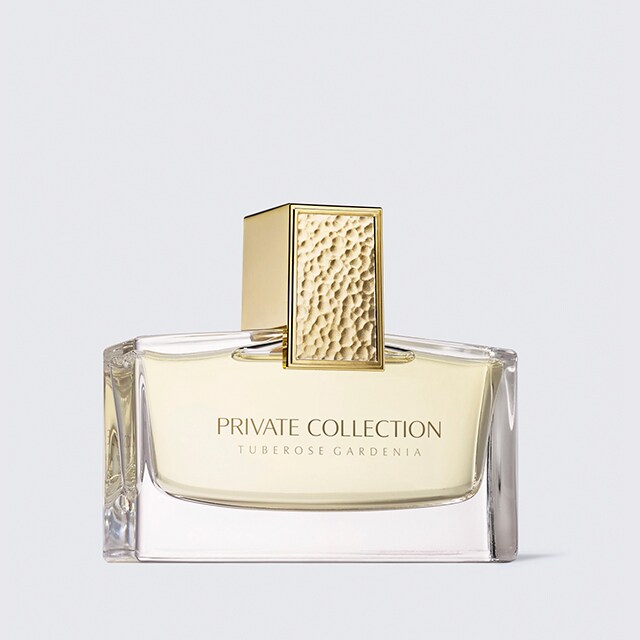 Private Collection Tuberose Gardenia
Eau de Parfum Spray
Timeless, Luxurious, Elegant
Add to Bag
Product Details
Two magnificent white flowers captured in a luxurious, elegantly simple bouquet.
This exquisite fragrance combines the rich essences of precious Tuberose and exotic Gardenia.
The Eau de Parfum Spray cap is a work of art with a hammered gold texture, inspired by jewelry given to Aerin Lauder by her grandmother, Estée Lauder.
Top Notes:
Neroli, Lilac, Rosewood
Middle Notes:
Tuberose, Gardenia, Orangeflower, Jasmine, White Lily, Orangeflower
Base Notes:
Carnation, Vanilla Bourbon

THE INSPIRATION

"When my grandmother launched the first Private Collection fragrance in 1973, her idea was to give the world a special fragrance she had created originally just for herself and a few friends. Tuberose Gardenia redefines Estée's Private Collection idea in a very special way. It's my tribute to her and the love we shared for these magnificent white flowers.

The new Private Collection is designed for the modern woman of today who understands that simplicity is the purest form of luxury and elegance. I'm thrilled to share it with all of you."
-Aerin Lauder
SOME OF OUR FAVORITE POSTS
#EsteeLauder
Reviews