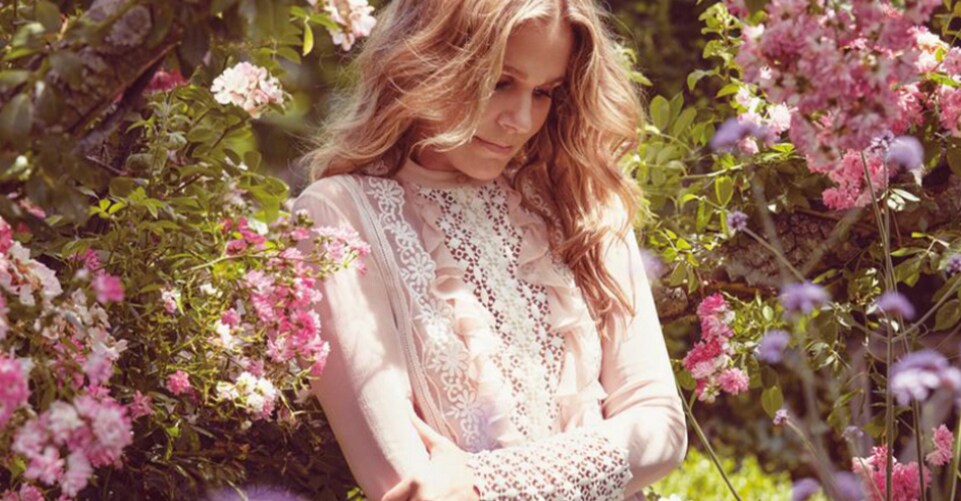 W hat are your inspirations for each fragrance?
Each fragrance embodies my love of roses in a different way. Bamboo Rose is inspired by the more formal gardens you see in Japan. With the moss gardens of Kyoto and the bamboo groves of Arashiyama in mind, we created a very feminine and delicate fragrance with touches of Sicilian Bergamot and Mandarin Blossom. Garden Rose is my way of capturing the lively and lush garden roses you see in the English countryside. The combination of White Bulgarian Rose, Rose Bulgare and Rose Centifolia brings back great memories of trips to the country. Linen Rose brings me closer to home — back to the Eastern shores of Long Island. Long summer days at the beach wearing summery linen dresses alongside salty skin and sandy feet is captured with notes of Ylang Ylang, White Bulgarian Rose and Vetiver.
What is your favorite rose memory?
My wedding was set in the country with tons of fresh flowers. I can still remember the scent of the fresh garden roses during the ceremony — they were all around us.
What inspired you to create three rose colognes versus just one?
There are so many varieties of roses, each with their own scent and unique beauty. I was excited by the possibility of developing a collection of colognes that could capture different facets. Each is tied to a very specific memory and I experience each memory every time I smell each cologne.
Do you have a favorite in the collection?
I love them all however Linen Rose is special as it reminds me of our home at the beach. It's such a classic summery scent that it immediately transports you to the ocean and a time of year that is carefree and relaxed.