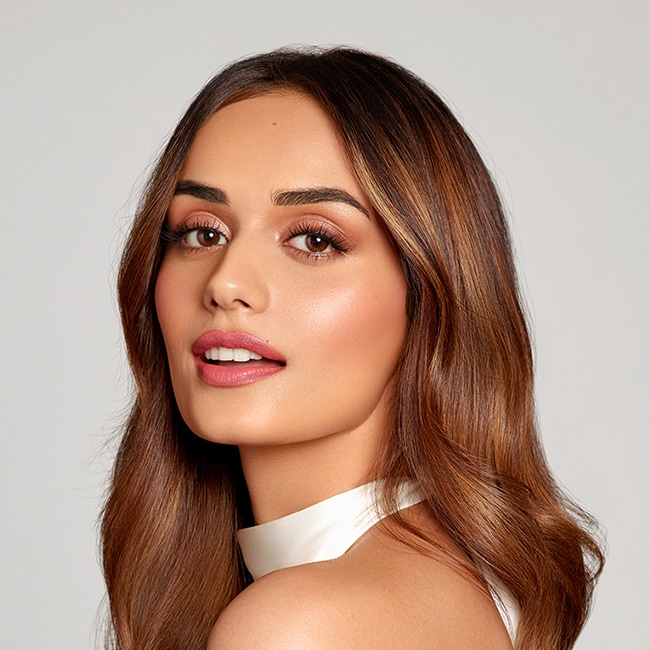 1. What was your first reaction when you found out you would be working with Estée Lauder?
I'm a long-standing fan of the Estée Lauder brand, especially their Advanced Night Repair Serum, and was excited to be featured in one of their campaigns in India in August 2022. When I was presented with the opportunity to be a Global Brand Ambassador, alongside the likes of Karlie Kloss, Adut Akech, Grace Elizabeth, Ana de Armas and Carolyn Murphy, I was beyond excited and honored. When you believe in a brand and you get to endorse it, it's a dream come true.
2. Why is it important to you to represent the brand?
As a woman and someone who has been vocal about having a strong female force, I believe it is important to align myself with a brand that is committed to advancing women, because not only am I a woman who is carving a path for herself, but I am also working towards supporting other women in any way, big or small, that I can.
Estée Lauder is an iconic brand founded by a visionary woman, Mrs. Estée Lauder, who proved anything was possible with hard work, passion, and dedication. Like her, I hope to be a role model for women around the world, inspiring them to believe in themselves and their ability to impact positive change.
3. What's the best piece of beauty advice you've ever received and from whom?
My mother always tells me that happy girls are pretty girls. And I think if you focus on inner happiness, you genuinely feel more beautiful on the outside.
4. What is your go-to beauty look?
Dewy skin, natural rosy cheeks, slight tint on the lip with well-shaped brows.
5. What is your daily skincare routine?
My routine is quite simple. My morning starts by cleansing my skin, then I apply moisturizer and eye cream. I always wear sunscreen – my go to is the Estée Lauder Perfectionist Pro Multi-Defense Aqua UV Gel SPF 50.
Before sleeping, the first thing I do is double cleanse because I like to take off all my makeup. My first cleanser is oil-based and then I use another cleanser to remove whatever remains on the skin. Then I like to use Advanced Night Repair Serum followed by a deeply hydrating moisturizer, and I finish my routine with Advanced Night Repair Eye Gel-Creme.
6. What does leadership mean to you?
Leadership to me is about empowering. A good leader is not the one that can get things done, but the one that can teach people and empower them to achieve their goals. I believe a good leader leads by example. So, for me, leadership means being the change you wish to see in other people.
7. Who are your role models?
I've always called my mother my role model. She's the first woman I've been able to observe so closely all my life. There's a lot that I've learned from her, and she's a wonderful woman. She is a successful doctor, a mother, a wife, a mentor and a great friend. That's something I truly admire about her and makes me incredibly grateful to have a role model like her.
8. What are the three words you would use to describe yourself?
Curious, creative and passionate.
9. What is your favorite way to relax and unwind?
My favorite way to relax and unwind is to paint.
10. What dish from home do you miss the most?
I really miss Rajma Chawal because that's my comfort food.
11. Cook at home, dine out or take out?
I don't cook, but if someone can cook for me at home— there is nothing like it!
12. What do you always have in your bag?
I have a lot of things! My wallet, a big bunch of house keys, a little pouch of electronics which contains my spare chargers and power banks and spare earphones. I have a little pouch of skincare with some travel size serums, sunscreen, lip balm, a few lipsticks and always a diary and pen to make notes.
13. What advice would you give to your younger self?
Stop worrying about the future and live in the moment. Often, particularly when we are young and ambitious, we tend to worry about what's going to happen tomorrow—we forget to cherish what's happening in the moment.


DISCOVER