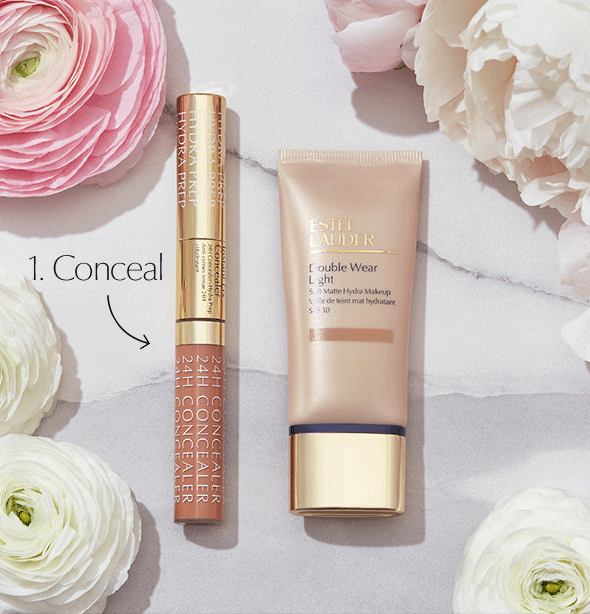 It's finally time to store away the thick, heavy layers and pull out the lighter more airy options. We're not just talking about your clothes: the warmer temps also call for an update to your makeup. Refresh your routine with lighter textures, natural finishes and oil controlling benefits. Right this way...
1. Double Wear Instant Fix Concealer
Lighten your load with this two-in-one concealer stick. One end is a hydrating serum to moisturize and prep skin while the other holds a 24-hour wear concealer. Blend it out for medium coverage or build it up for full—either way the natural, satin matte finish is waterproof, sweat- and humidity-resistant. So, yes, you could say it's a multi-tasker.
2. Double Wear Light
Get lighter coverage without sacrificing on longevity with this lightweight, mattifying, 24-hour wear makeup. Infused with Hyaluronic Acid, it keeps skin comfortable while also keeping shine at a minimum. Smooth it on for lighter coverage or build it for a little more, without having to worry about it looking cake-y.
3. Swipe on a few coats of Pure Color Envy Lash Waterproof and Pure Color Envy Paint-On Liquid LipColor for a look that lasts, no matter the weather.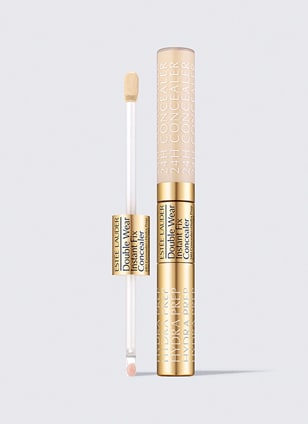 Two-sided prep and concealer.
1 shades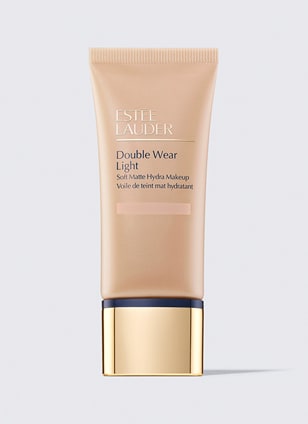 Super long 24-hour wear. Fresh. Natural. Matte.
1 shades