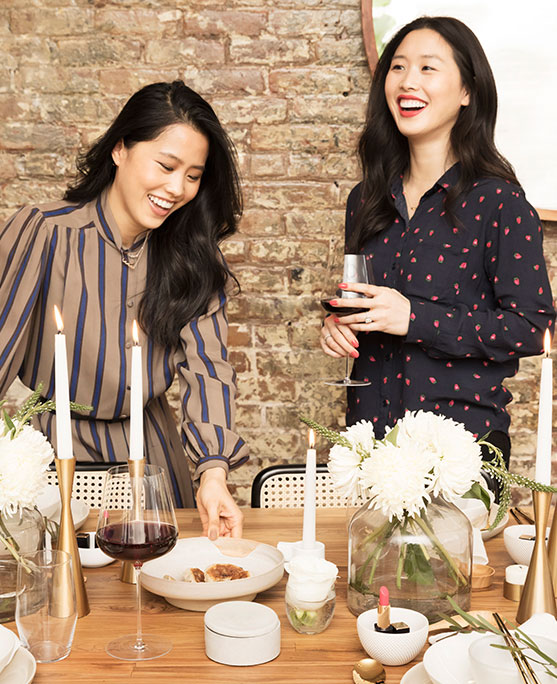 The key ingredients to a successful food startup often seem simple: A hyper-specific cuisine or dish, reinvented with modern—and convenient—flair. But what frequently lacks from these ventures is authenticity, either in the food itself or the mission behind it. Fortunately for sisters Hannah and Marian Cheng, they've got stories and secret ingredients in spades.
Now the owners of two Mimi Cheng's Dumplings shops in New York City, the sisters gave up careers in fashion and finance to finally plant the seed of an idea that had always nagged at them. "We're all about action and less talk," says Hannah, the older of the two (by 18 months). "We had privately discussed the idea for a year and then decided we had to actually take action or stop talking about it. It wasn't an idea that we were willing to stop talking about."
Keeping it a family affair, the restaurant is named for their mom, Mimi, and incorporates her signature dumpling recipes. A personal favorite for the sisters is their mom's organic chicken and fresh zucchini dumplings. "This is her original recipe and not a traditional Taiwanese one," Marian explains. "The zucchini makes it extra juicy and light." Other tricks learned from their mom extend from food to beauty. "She's also the queen of beauty and wellness," Marian adds. "She had us on eye creams and night creams in middle school. We were never too young to start preventative measures against wrinkles, and she taught us to apply everything to our faces in upward motions to defy skin's gravity."
With their table gorgeously set (a Pure Color Envy Sculpting Lipstick serves as the perfect favor at each place setting) and their beauty looks prepped, the girls share their tried and tested hosting tips.
The key ingredients to a great dinner party:
"Preparing ahead of time so that you can actually relax and enjoy time with your guests. The host sets the tone of the party and no one likes to watch a host run around stressed out. Champagne or a nice welcome drink and some light nibbles."
Go-to recipe to serve:
"We love Missy Robbins' meatball recipe with fennel seed served with red sauce and fresh spaghetti. Toss a quick salad together and serve everything with garlic bread. Guaranteed hit."
Go-to beauty look for a dinner party:
"A fresh face with a red lip. The red lip really makes you look glam without putting in a ton of effort." [Editor's note: Hannah is rocking Pure Color Envy Paint-On Liquid LipColor in Controversial here!]
5 people (living or dead) at your dream dinner table:
"Meryl Streep, Michelle Obama, Kevin Hart, Julia Child, and our grandfather, who we never met, but was a general in the Taiwanese army."
Favorite thing about hosting:
"Seeing our friends enjoy spending time in our home, feeling welcomed and nourished."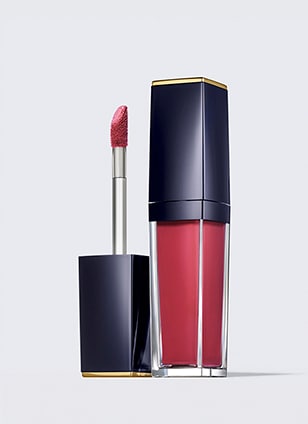 BEST SELLER
Drench your lips in full-on liquid color.
8 shades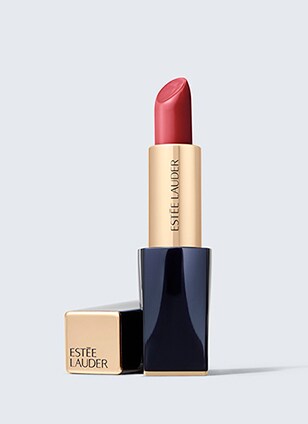 BEST SELLER
Statement-making, lip-shaping color. Creme finish.
39 shades