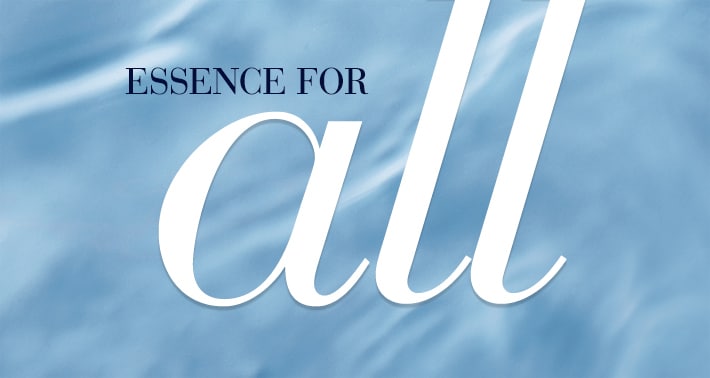 Skincare's best kept secret is for everyone. Discover the benefits of
a skin essence and which one is best for your routine.

When your skin needs a boost, look no further than skincare's secret weapon: an essence. Not sure where to start? We're breaking down the benefits of these lightweight, targeted formulas to help you find which one is right for you.
What is an essence in skincare?
These power players (also known as treatment lotions or watery lotions) penetrate the skin, helping subsequent products to absorb better. They can provide benefits like hydrating, brightening dull-looking skin, strengthening skin barrier, reducing and calming the appearance of irritation and skin sensitivity and more.
How to use an essence:
Essences are applied AM and PM after cleansing and before applying serum and moisturizer. Allow your chosen formula to fully absorb into the skin before moving onto other steps in your routine.
What is the best essence for me?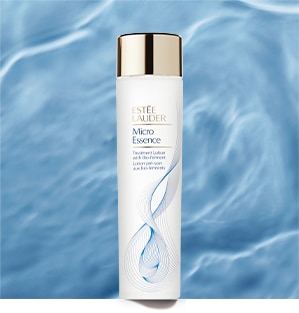 Micro Essence
Treatment Lotion with Bio-Ferment
Good For: Strengthening Skin's Barrier
Benefits You'll Love: The Soothing Strengthener
Reveal your inner glow with this soothing formula. It works to strengthen skin's moisture barrier,
giving skin an inner glow and all-day hydration—all while reducing the look of
fine, dry lines and dry pores. Loved by normal to dry skin.
Powered By: Bio-Ferment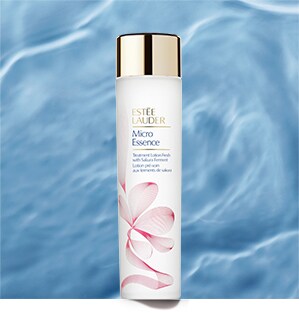 Micro Essence
Treatment Lotion with Sakura Ferment
Good For: Visible Irritation Reduction
Benefits You'll Love: The Fresh Fortifier
Like its sibling, this fan-favorite essence fortifies the skin barrier while reducing the look of redness.
The difference? It's a water-light formula infused with our Sakura Ferment, and it encourages
balance in normal to oily skin.
Powered By: Sakura Ferment & Bio-Ferment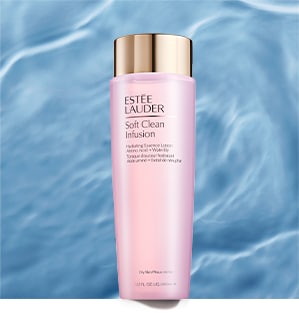 Soft Clean Infusion
Hydrating Essence Lotion
Good For: Renewing Radiance
Benefits You'll Love: The Delicate Hydrator
Your extra dose of nourishing hydration has just arrived. This soothing essence for dry, delicate skin
features Waterlily Flower Extract to renew radiance. It leaves skin
plump with hydration and smoothness.
Powered By: Waterlily Flower Extract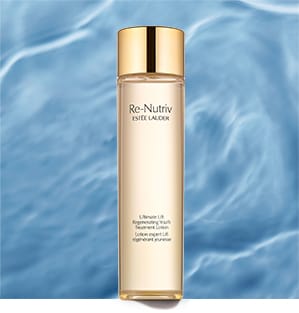 Re-Nutriv Ultimate Lift
Regenerating Youth Treatment Lotion
Good For: More Even Skintone
Benefits You'll Love: The Luxurious Lotion
This brightening treatment lotion is an investment in a more even skin tone.
Made with our precious Gentian extract, it will leave your skin feeling soft, hydrated
and silky as it reveals youthful radiance.
Powered By: Precious Gentian Extract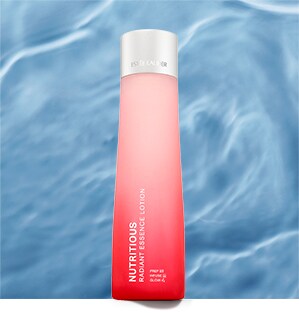 Nutritious
Radiant Essence Lotion
Good For: Grumpy Skin
Benefits You'll Love: The Oil Balancer
Reduce excess oil. Awaken. Balance. Calm. Strengthen the skin's barrier with this watery,
cushioning essence. Kiss excess shine goodbye as it reduces the look of
pores and oiliness to refine grumpy skin.
Powered By: Sweet Kelp