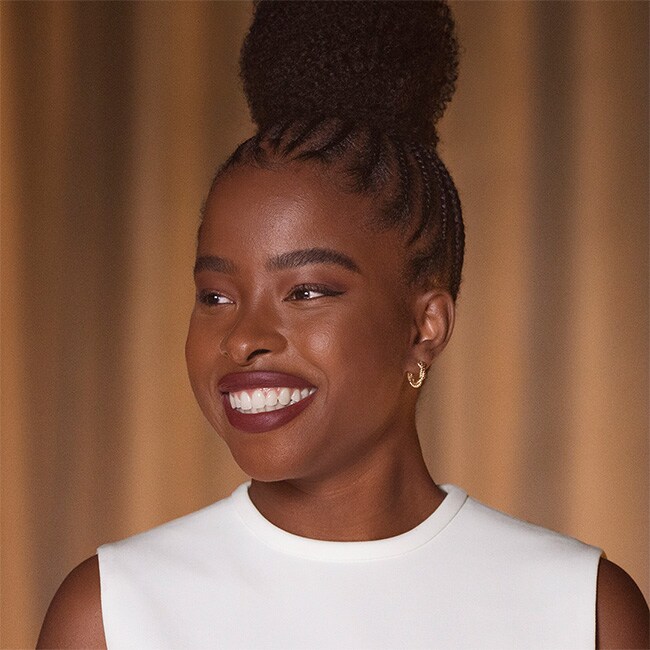 When our Global Changemaker Amanda Gorman says she loves something, we immediately sit up and take notice. But when she says it about a product we're developing, we spring into action.

Such was the case last year when Gorman's makeup artist, Joanna Simkin, was doing her makeup for her first Estée Lauder campaign and tested a sample of one of our new lipsticks that was still in development (and now known as the new Pure Color Matte Lipstick). Gorman immediately loved the warmth and versatility of the deep, red-brown shade, so our team decided to name it in her honor. And what name would befit such an inspirational, go-getter woman? Change The World, of course!

This Women's History Month, we're also taking the opportunity to amplify Gorman's passion for supporting emerging women leaders everywhere. "To me, it's about women seeing themselves as leaders and having the belief in the difference they can make," Gorman shared. "There are barriers that exist but having the belief in change creates the fundamental possibility for it."

We share in that same belief, which served as the driving force to establish the Estée Lauder Emerging Leaders Fund. This month, the Fund is donating an additional $50,000 to its partner organization, Vital Voices (where Gorman also serves as a proud former graduate and current board member), all in service of changing the face of leadership and helping all women worldwide to #LeadYourWay.
Discover More