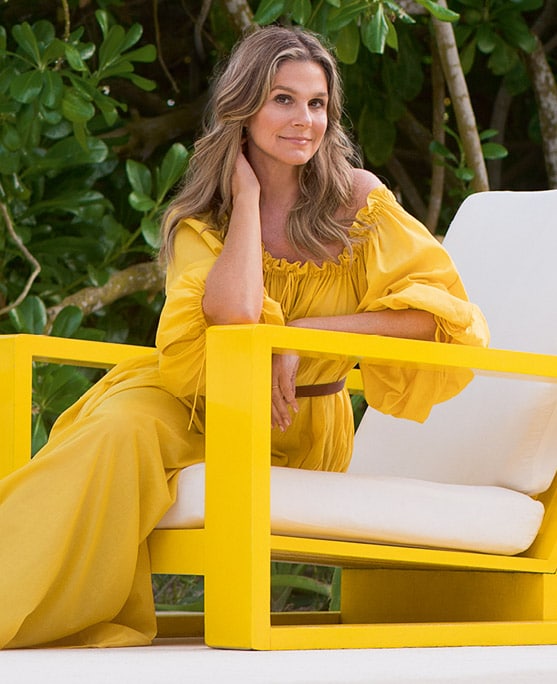 The perfect summer fragrance should transport your senses, evoking the feeling of a blissful, carefree summer day with just a few spritzes. Aerin Lauder, founder of AERIN Beauty, sought to create just that with Mediterranean Honeysuckle.
"Mediterranean Honeysuckle was inspired by the beautiful colors and smells of the Mediterranean…One of my earliest memories is the beautiful blue color of the Mediterranean Sea," says Aerin. "Visiting the area engages all senses, which creates such vivid, lasting memories. The Mediterranean sense of timeless beauty and effortless style feels like a great escape, which is what I wanted to infuse in this fragrance."
A spritz of Mediterranean Honeysuckle will transport you to an afternoon along the azure waters of the Mediterranean shores, where the sun skips over the waves and infuses hidden gardens with light. A sailboat floats on the tide and an elegant hotel terrace set at the beach's edge glistens with possibility. An inviting turquoise swimming pool shimmers. The sea and sky melt together with the magic of the Amalfi Coast shining everywhere the light touches.
This fragrance embodies the carefree, uncomplicated spirit of traveling at a moment's notice to a place both familiar with memories, yet fresh with anticipation and spontaneity.
Want to know more about this must-have summer scent? Notes of Honeysuckle, fragrant from the day's heat, mingles with notes of zesty Grapefruit, refreshing Italian Bergamot and lush, warm Mandarin Oil. Notes of Bourgeon de Cassis tingles succulent and green. As the day turns to dusk, delicate notes of Lily of the Valley and silky Gardenia shiver with salty, coastal breeze—an invitation of another day at the water's edge just on the horizon.
Mediterranean Honeysuckle is a fragrance a woman truly wears for herself, letting her feel confident and feminine in an effortless sort of way. It's a scent for a woman who is carefree, energetic and optimistic— one who has a sense of dynamic movement about her.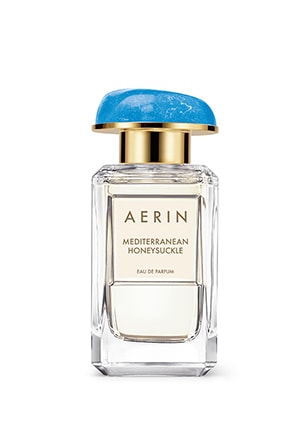 BEST SELLER
Floral Citrus. Sparkling. Carefree.