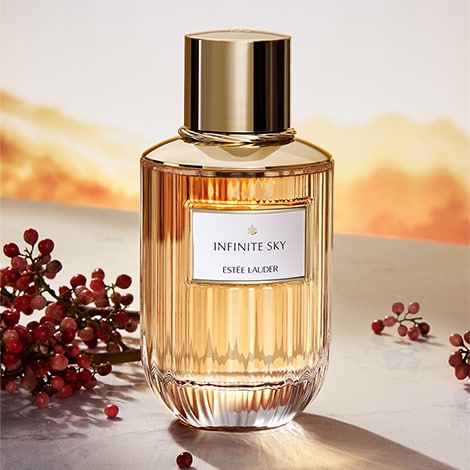 When warm summer days turn to fall's cooling temperatures and dwindling hours of daylight, your outfits aren't the only thing that need a refresh. New seasons bring new goals, new plans and new challenges, and a fall fragrance refresh can help you feel confident to take all of them on.
An autumn-inspired scent like Infinite Sky is the perfect addition to your fall fragrance wardrobe. With rich and smoldering notes of Sichian Pepper, smoked Vanilla and Leatherwood, this fragrance warmly invites you into the fall season. Rise up into the vast brilliant fall sunset sky with every spritz.
Want to explore more fragrances? Experience a new world of scents with the Luxury Fragrance Collection and discover the one right for you. Find your fragrance.