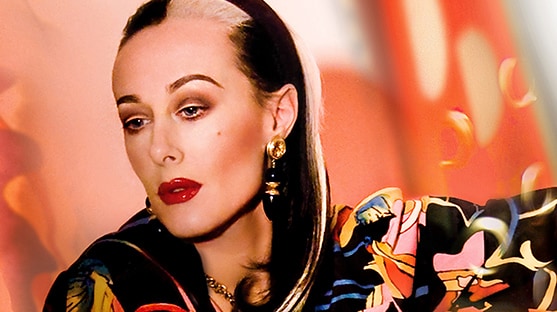 The creativity, innovation, and fearlessness of our trailblazing founder, Mrs. Estée Lauder, has always inspired us to push boundaries. As we continue to innovate at the intersection of beauty, art, and technology, we are breaking new ground in the immersive virtual world of the metaverse by participating in Metaverse Art Week 2022 in Decentraland. Metaverse Art Week brings the contemporary art world into further alignment with the emerging metaverse, showcasing the latest technological innovations in digital art and design development.
Renowned Identity Designer and Beauty Futurist Dr. Alex Box designed an exclusive POAP experience for the event, which was inspired by the legacy of our visionary founder and incorporates our iconic brand cartouche. The limited-edition POAP by Dr. Box is available for attendees to collect and garner exclusive access to upcoming Web3 projects from the Estée Lauder brand.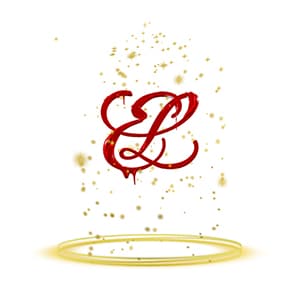 We spoke with Dr. Box about her partnership with Estée Lauder, what inspires her work, and how she thinks women in beauty are shaping the future of the metaverse.
Can you share more about what an identity designer is?
I use the term 'Identity Designer' to describe the methodology of creative practice in developing identity through the principles of form, function, personhood, aesthetics and psychology. Designing identity spans both the physical and digital world. It is how we can communicate through the human and post-human form. I see identity design as the next important step to how we communicate and interpret our multiple selves in the metaverse.
You're at Decentraland Art Week with Estée Lauder. Can you tell us a little more about this partnership?
In a second exciting Decentraland collaboration with Estée Lauder, we have come together to reimagine the brand's heritage cartouche in three different ways to create unique POAP stations.
What inspired you to work with Estée Lauder?
Estée Lauder's unique mix of iconic heritage and future exploration inspired me to work with them.
Tell us about the POAP design – what inspired it?
The POAP design is inspired by Estée Lauder's iconic cartouche, connecting essence through textural language to bring to life the brand's rich heritage.
How do you think Web3 will influence the way we perceive beauty in others and represent it in ourselves?
The metaverse and web3 is a new creative space with limitless possibilities, opening new ways to express and present beauty as a language. It's a space to explore and push the boundaries of identity. Being able to explore the totality of experience between real and virtual is exciting and an important evolution point for shifting perceptions of beauty.
Who or what inspires you?
Pioneers of fearless truth, kindness, humility and purity of vision inspire me.
How are women shaping the future of the metaverse? What are some of the challenges and opportunities?
To quote author Ursula K. Le Guin, "Before the tool that forces energy outward, we made the tool that brings energy home." Nurture and renewal are the antidote to exponential growth and must shape the future. I think women have historically been more open to questioning systems and allowing empathy and emotional insight as a tool for change.
As we expand into metaverse identity, emotion and connection will be key to the emerging language and texture of that space. I see the challenges and opportunities as the same, to make sure that women have the highest level of visibility and a voice in the ethics and aesthetics of the metaverse.