Youth Boosting.
Radiance Recharging.
NEW REVITALIZING SUPREME+ BRIGHT
Now, see an undeniable luminosity and a more
youthful look. Even skintone. Reduce the look of
dark spots. Refine texture and restore skin's bounce.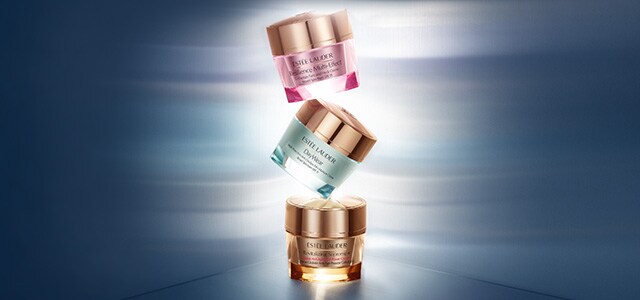 DOES YOUR SKIN
THIRST FOR MORE?
TAKE THIS QUIZ AND FIND THE
MOISTURIZER RIGHT FOR YOU!
INTENSE HYDRATION PLUS
POWERFUL TECHNOLOGIES
TARGETED TO YOUR SKIN'S NEEDS


What are you looking for?
Pure radiance
Anti-oxidant protection & a healthy glow
More bounce & silky nourishment
Intense nourishment, plumping & smoothing lines/wrinkles
How would you describe your skin?
Dry
Normal/Combination
Oily
Consider the current season and climate. What texture are you looking for?
Soft, silky creme
Rich, nourishing creme for nighttime
Soft, silky creme
Whipped, lightweight gel creme
Refreshingly lush yet lightweight night creme
Soft, silky creme
Ultra-light creme
Array
Array
Rich, nourishing creme
Ultra-rich, ultra-nourishing creme for nighttime
Are you looking for a daytime or nighttime moisturizer? Or both?
Do you want SPF protection in your moisturizer?
Back
Here's your high-performance moisturizer:
Need Help or Advice?
Chat with a Beauty Advisor
Upload a photo to your account to get the most personalized recommendations.